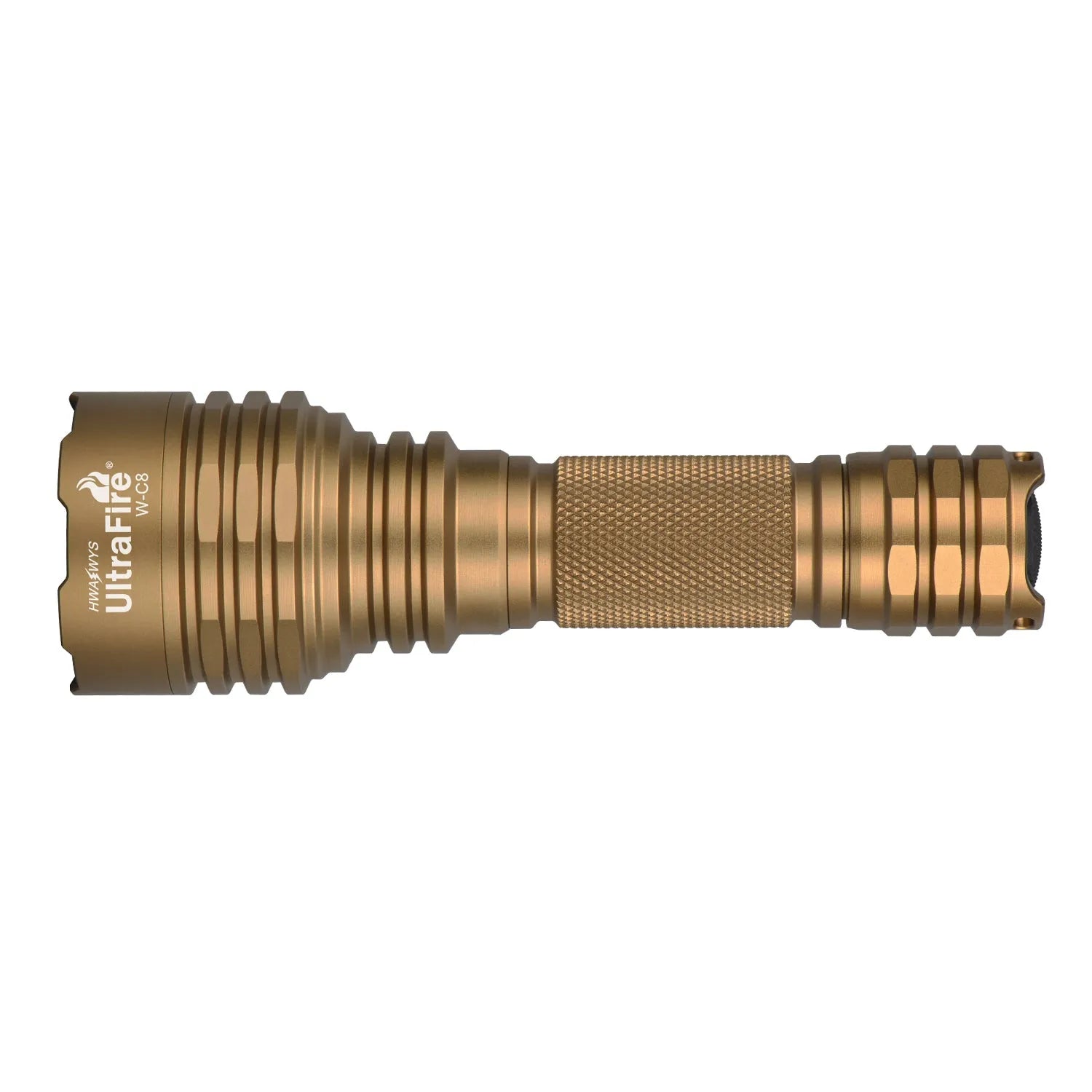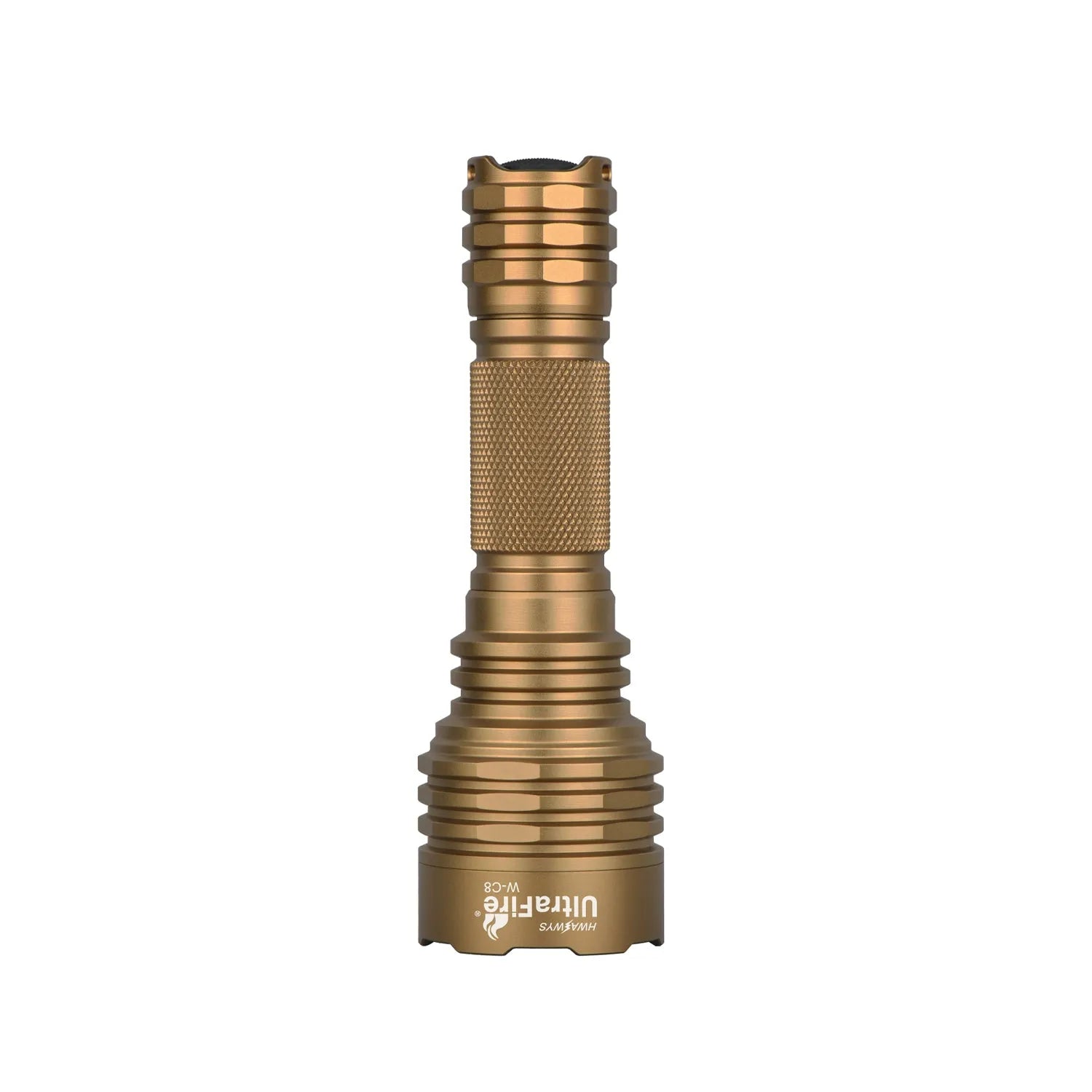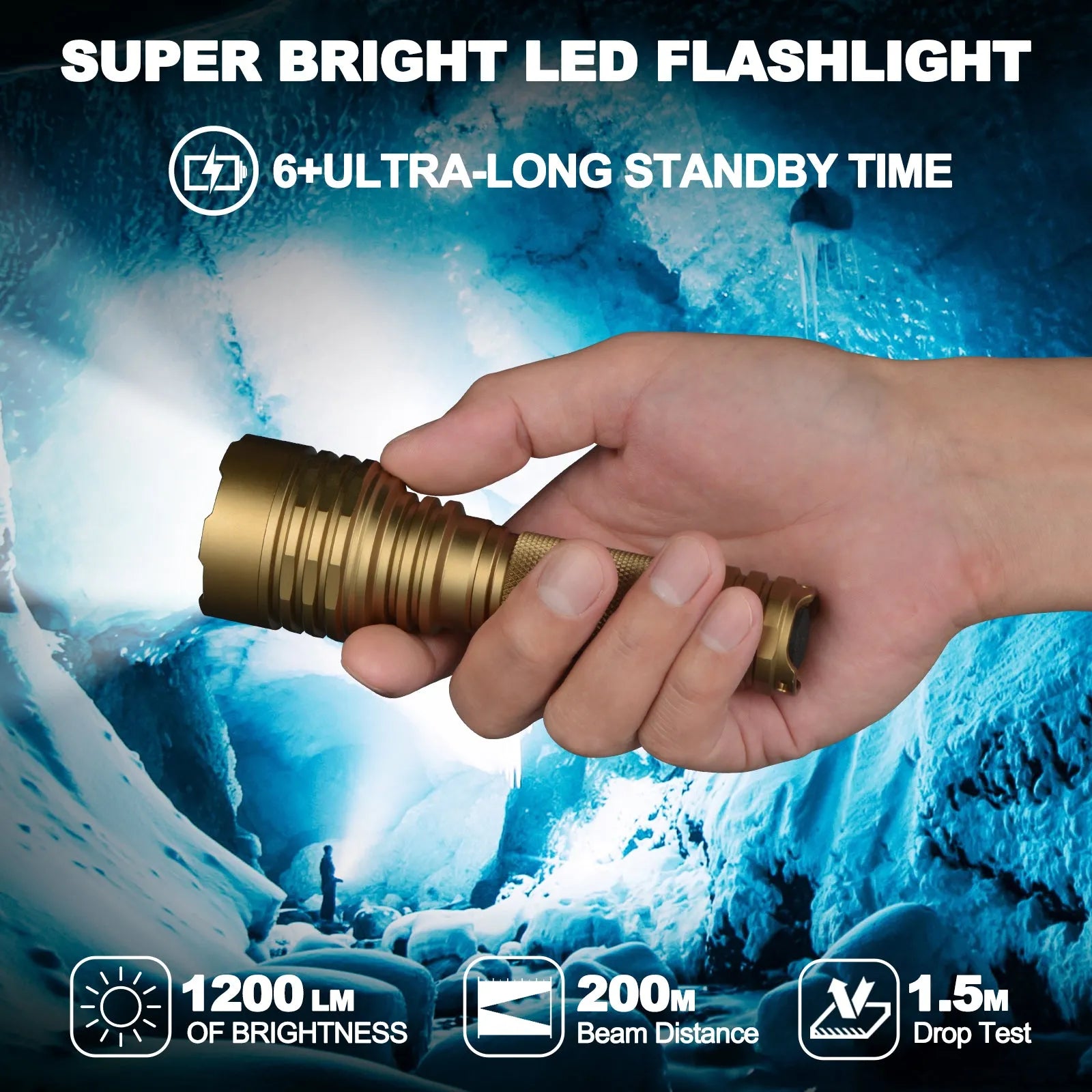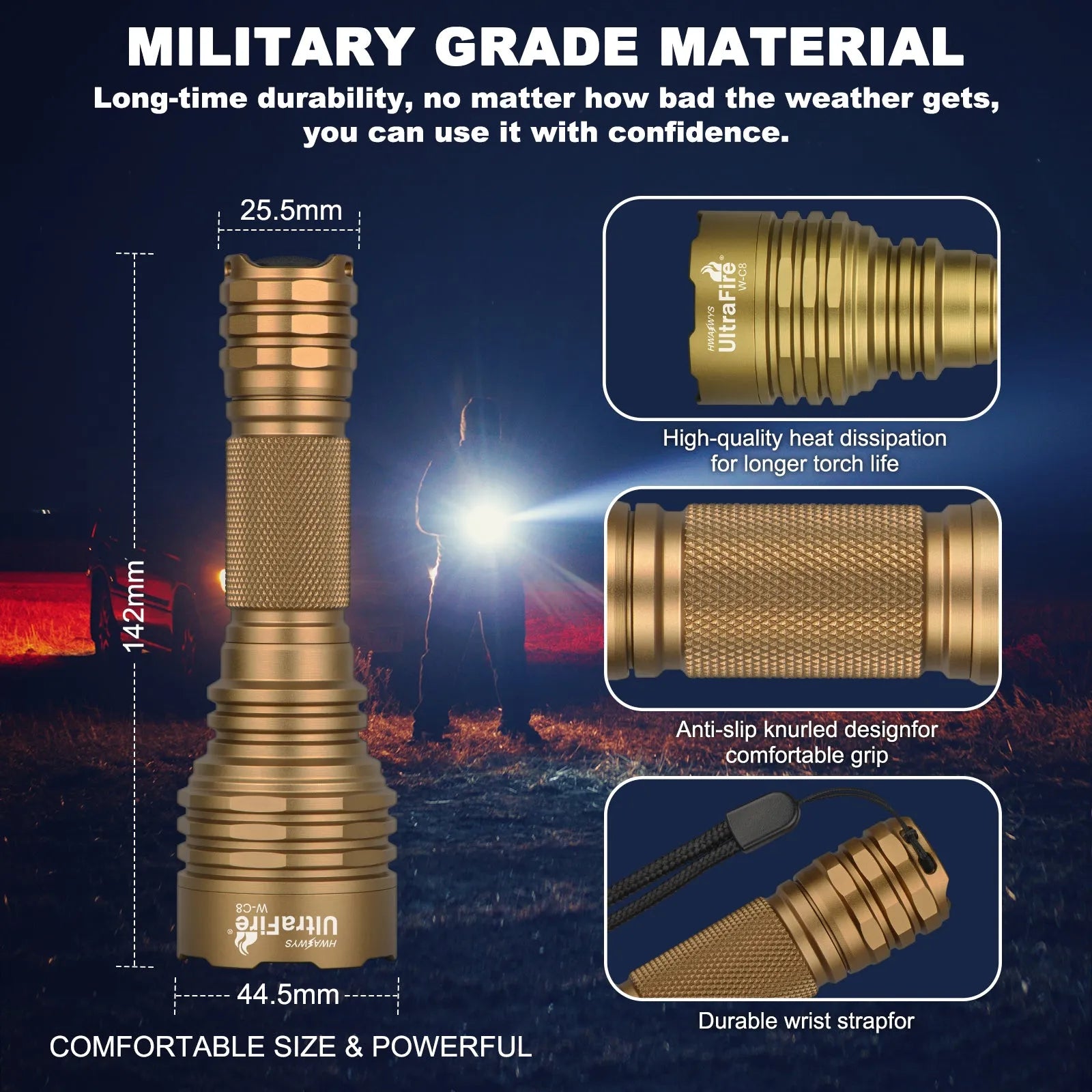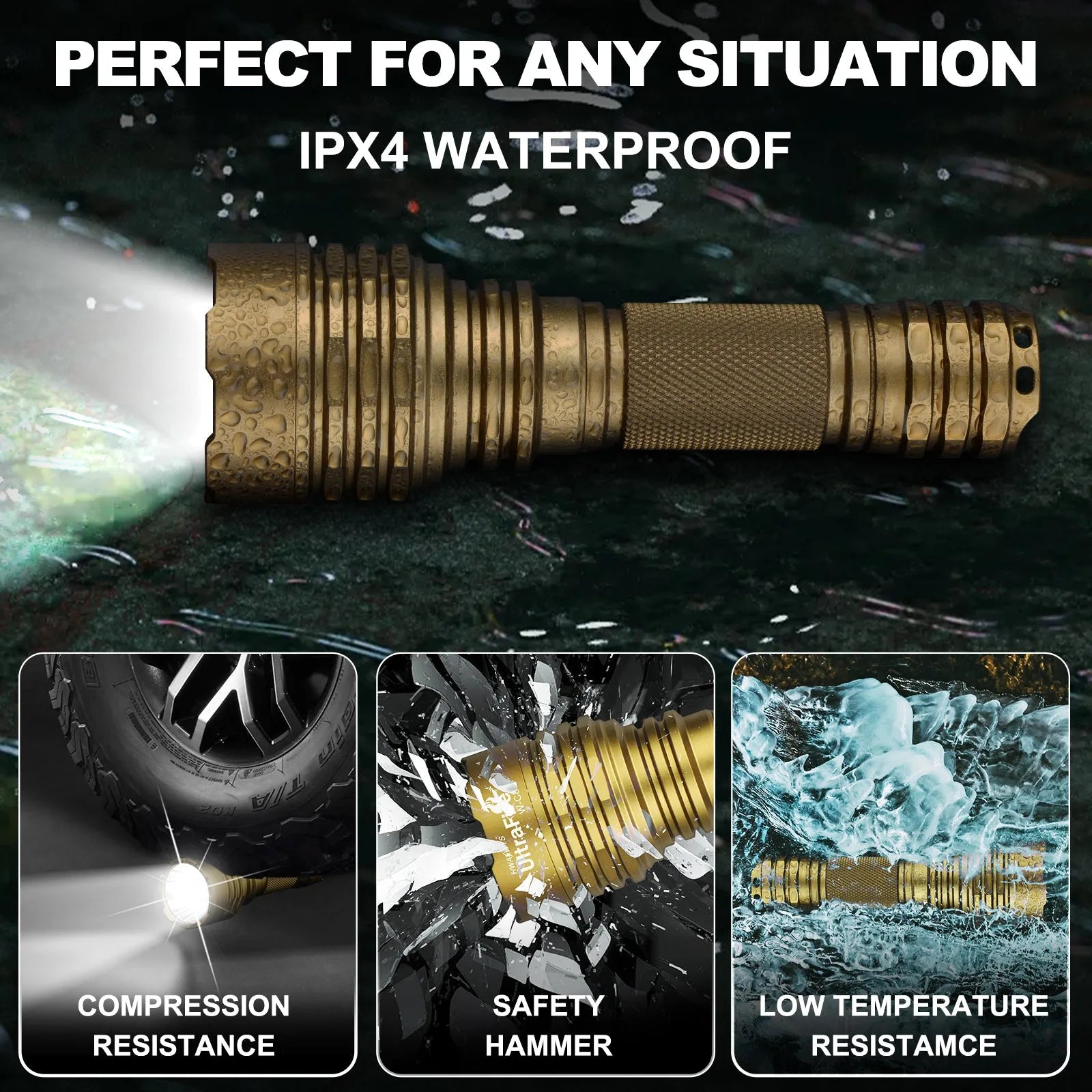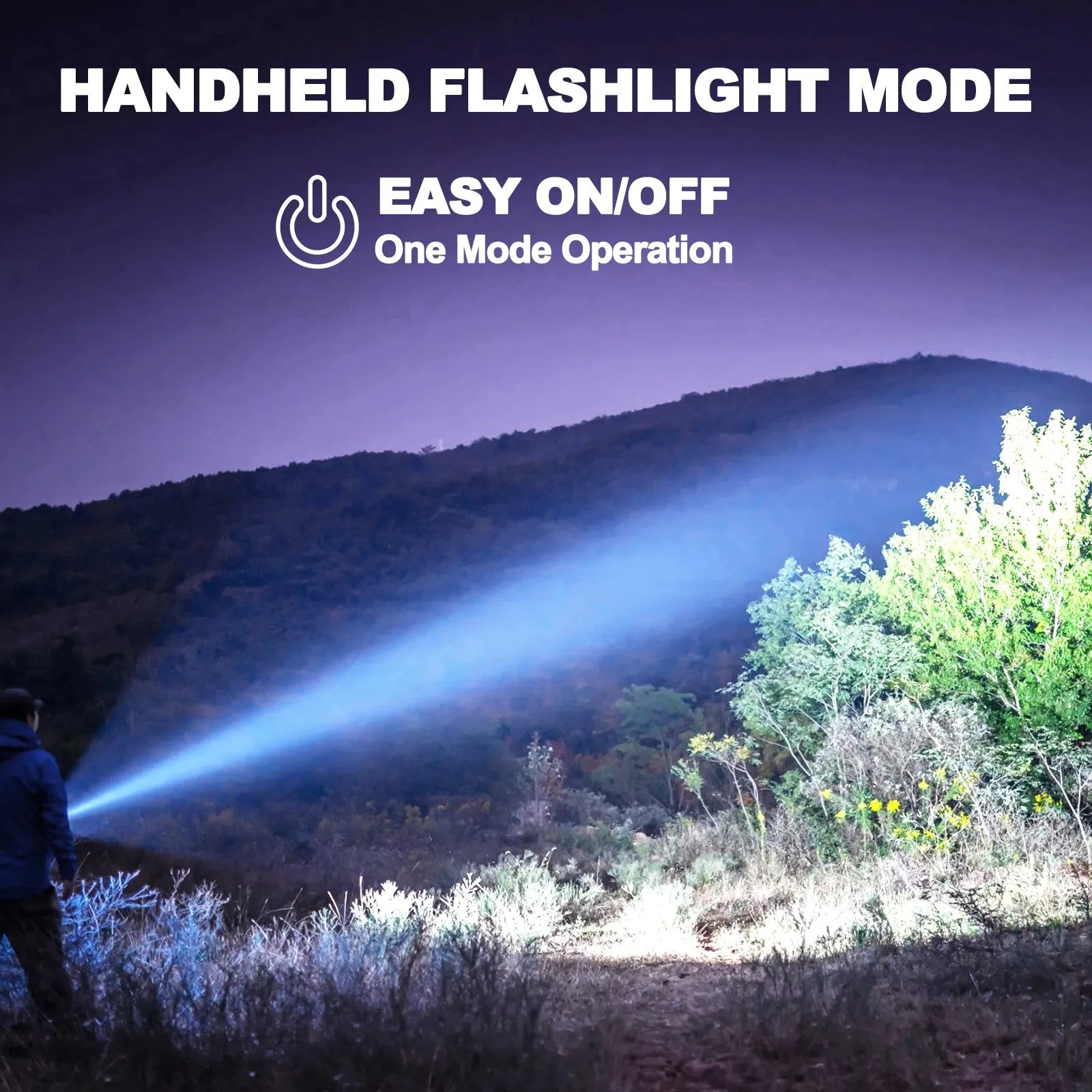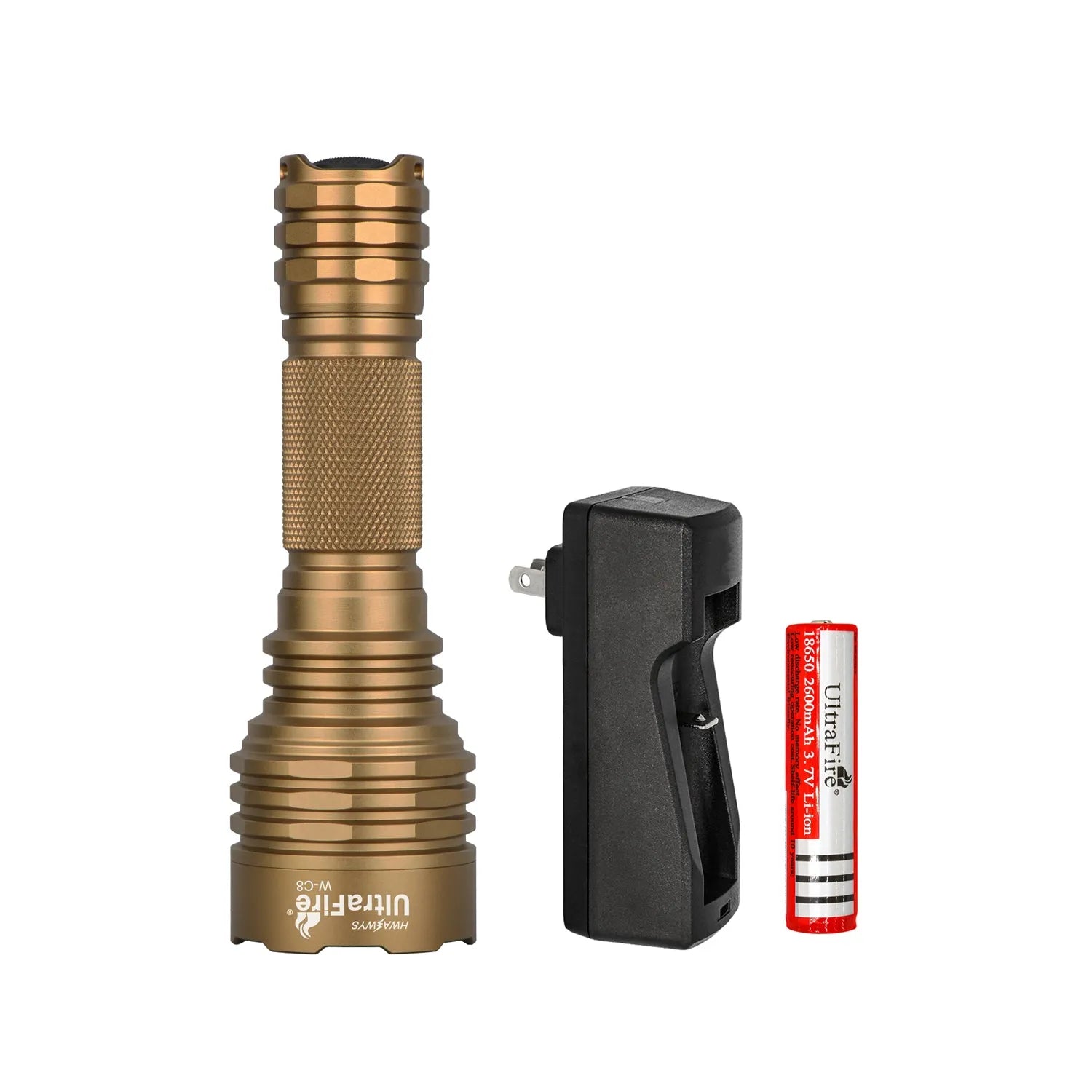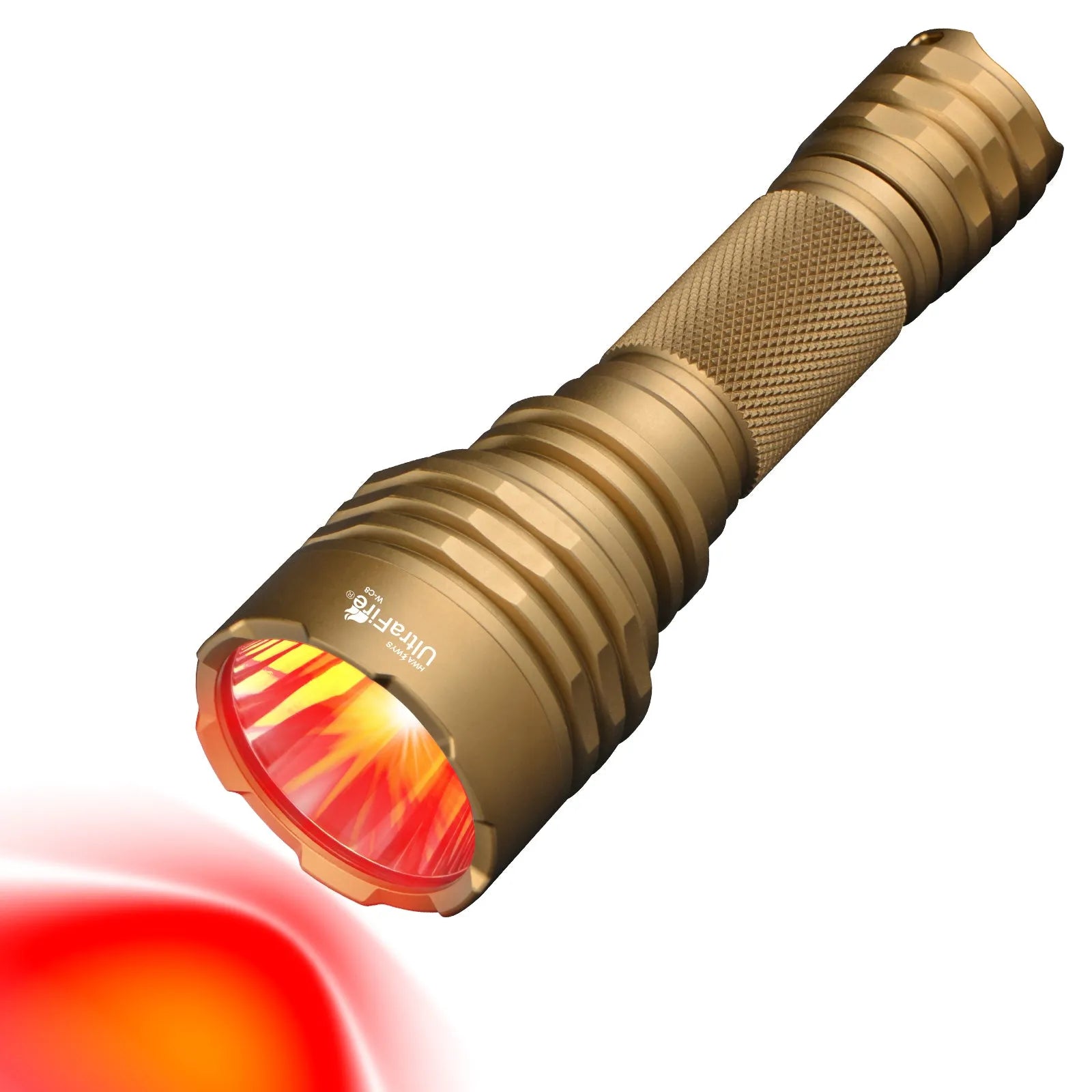 UltraFire Upgraded version C8 Tactical Flashlight
Included:
Only Flashlight XM-L2
Lumens:
Distance: m
Battery:
The UltraFire C8 flashlight is a high-performance flashlight that is the perfect tool for outdoor work. Delivering up to 1200 lumens. This flashlight is made of aluminum alloy, sturdy and durable enough for long time daily using. Advanced design with skid-Proof design & Water Resistant design, water resistant level of IPX-7.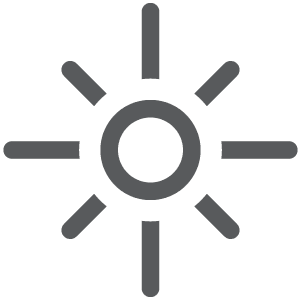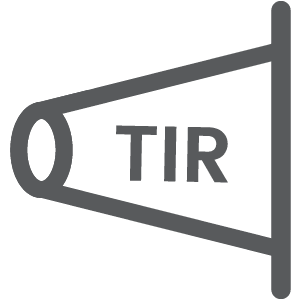 TOTAL INTERNAL REFLECTION LENS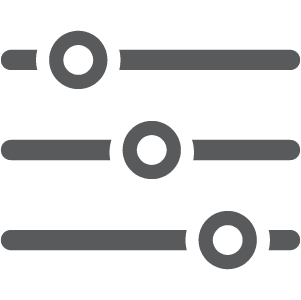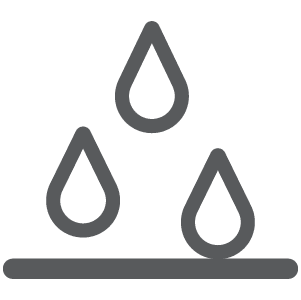 . 1200 lumens maximum output and 200 meters maximum beam distance.
. The CREE L2 LED with a lifespan of 10,000 hours.
. The light can be powered by one 18650 battery in emergency situations.
. 5 modes, including high, middle, low middle, SOS & strobe mode.
. Waterproof IPX7 can be deep one meter.
. Can be used for tactical & public Safety, camping & hiking, law enforcement, and everyday carry.

Parameter:
Model Number:UltraFire C8
Product appearance color: sand yellow
Material: Aluminum alloy
LED: XM-L2
Power: 10W
Lumen: 1200lm
Red light bead model: XP-E2
With 620-630 nm Wavelength

Low voltage warning: Yes
Reverse polarity protection: Yes
Lens type: Aluminum reflective cup
Reflector: Smooth
Diameter of head : 44.5mm
Length : 142mm
Diameter of body : 25.2mm
Flashlight Weight : 120g
Required battery type: 18650 lithium battery (protected or unprotected)
Required battery quantity: 1pcs
Lighting Distance:200-500 m



Package type:

Flashlight Package
1*C8 Flashlight

Flashlight Set Package:
1*C8 Flashlight
1*18650 battery
1*UltraFire Battery Charger
INCLUED(FOR PACKAGE OPTIONS)

18650 Battery*1




UltraFire Battery Charger*1




UltraFire

Classic C8 Flashlight*1

WATER PROOF
IPX7
MAX BEAM DISTANCE
656ft (200m)
LIGHT SOURCE
CREE L2

BATTERY TYPE
18650 Rechargeable Battery* 1

SIZE
Length: (142 mm), Body: (44.5 mm), Head: (25.2 mm)

HIGH MODE
1200 lumens x 3.5 hours

MEDIUM MODE
500 Lumens x 6 hours
LOW MODE
300 Lumens x 10 hours
STROBE

Yes
SOS / BEACON
Yes
USED FOR

Tactical & Public Safety, Camping & Hiking, Law Enforcement, Everyday Carry