Feel invincible with our most innovative tools.
GEAR UP FOR GREATNESS
Best UltraFire Flashlight
Buy Tactical Flashlights on a Budget, it provides light output of 920 lumens and can be used as a self-defense tool. The light beam can extend to 135 meters.
We have purchased over 100 of these. I gave them as parting gifts to my team at my previous employer, and we have given them as Christmas presents.
It is very bright for a low priced flashlight. The beam is focused and penetrates darkness well. The 3 modes work well and are changed via slightly depressing the end cap switch to move from one mode to another.
This product was very surprising. They came in a solid box that had a large scan code and two web sites listed on the back. I checked out both sites and was impressed by their large selection of items at very reasonable prices, and they have a full product support set up .
I was looking for a bright compact light to keep in my purse. Other brands have either failed quickly or were never particularly bright to begin with. These have kept up beautifully, are pretty small, and incredibly bright.
I have ordered a total of two sets of five and plan to again. Love the fact that 1 AA (NOT AAA) will run this for about 5 hours. The way I use it on and off all day and week long - inspecting things on darkened shelves has revealed that it is a quality item.
FEATURED TECHNOLOGY
WHY ULTRAFIRE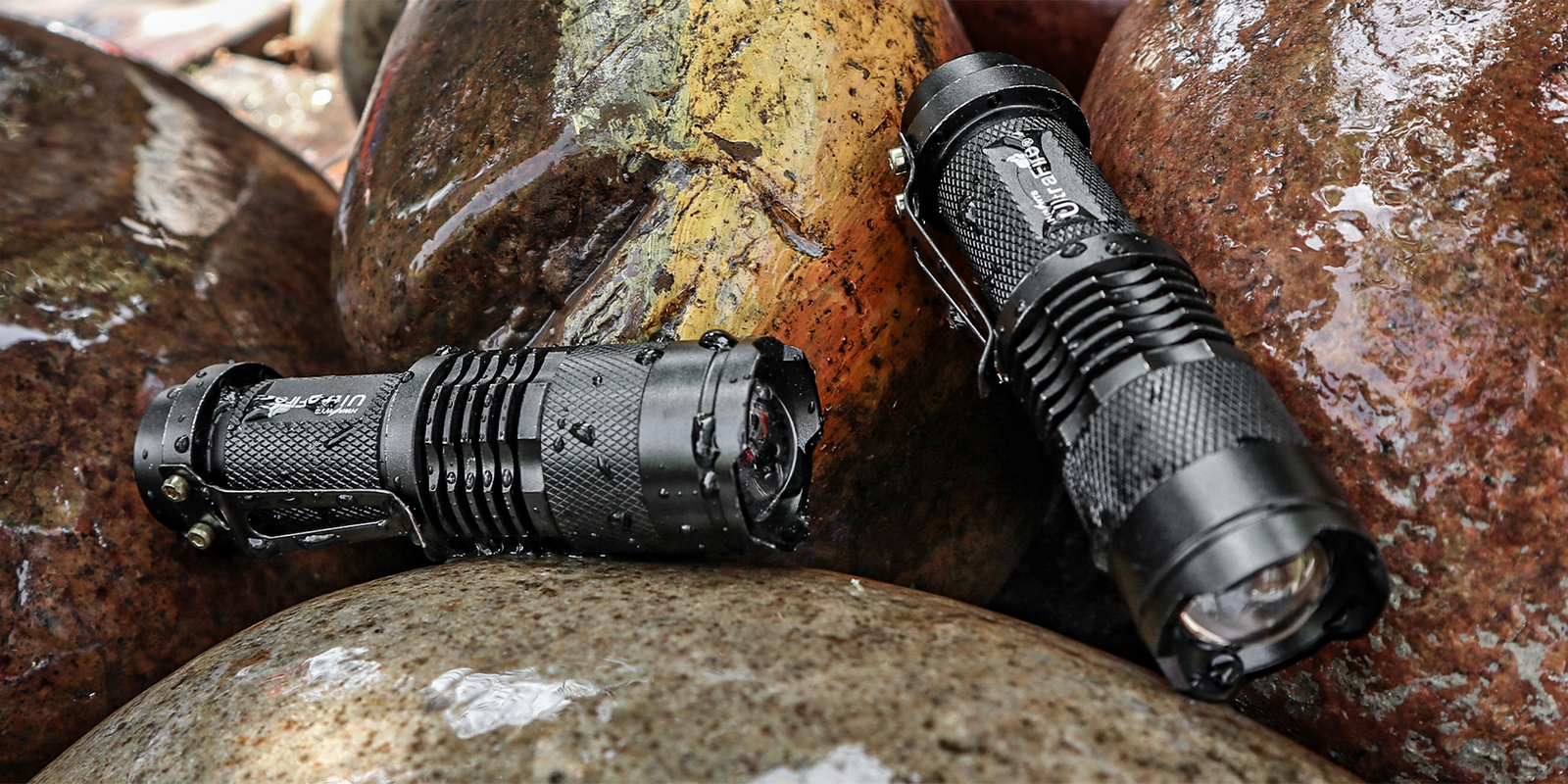 Newsletter
Co-op offers, events & cool new gear