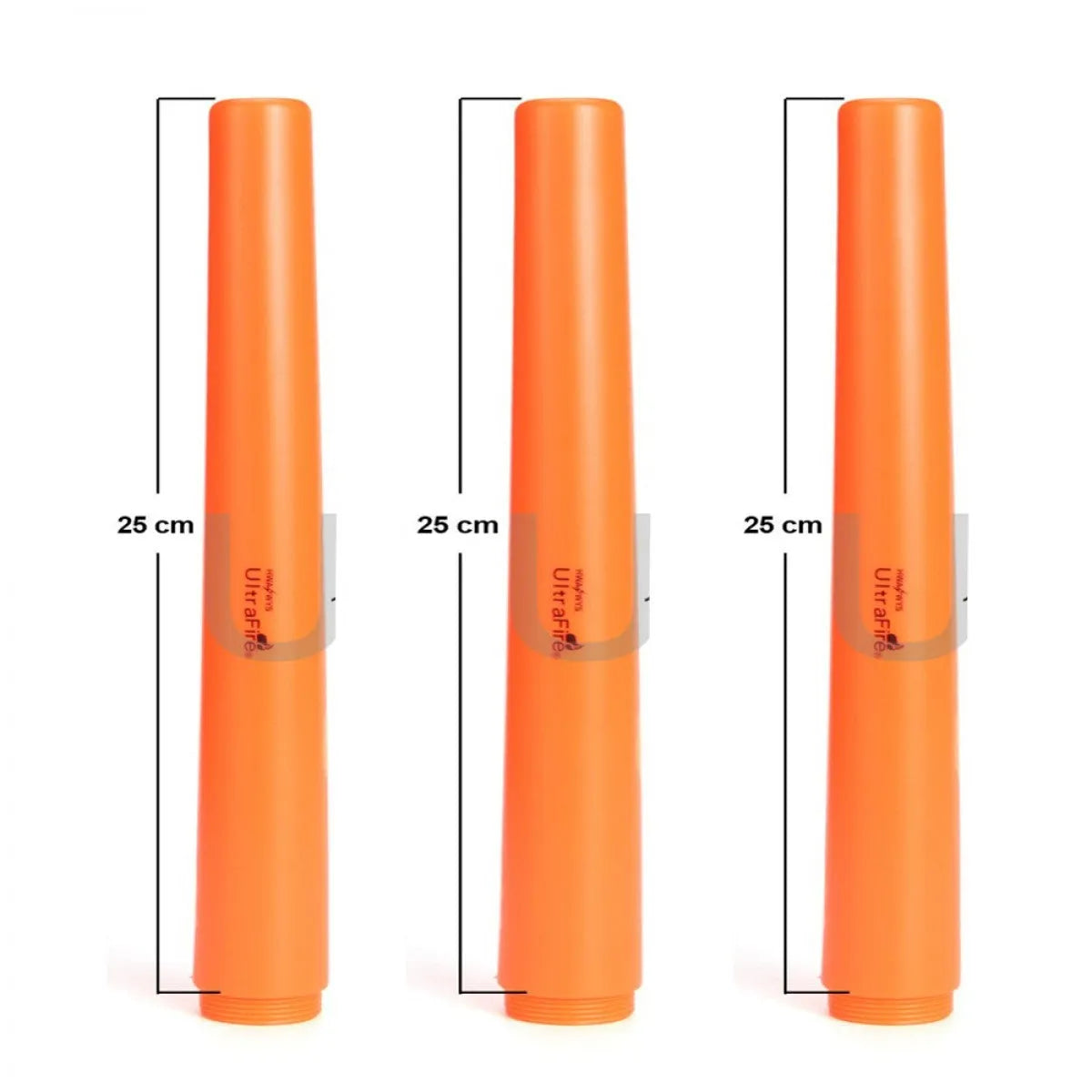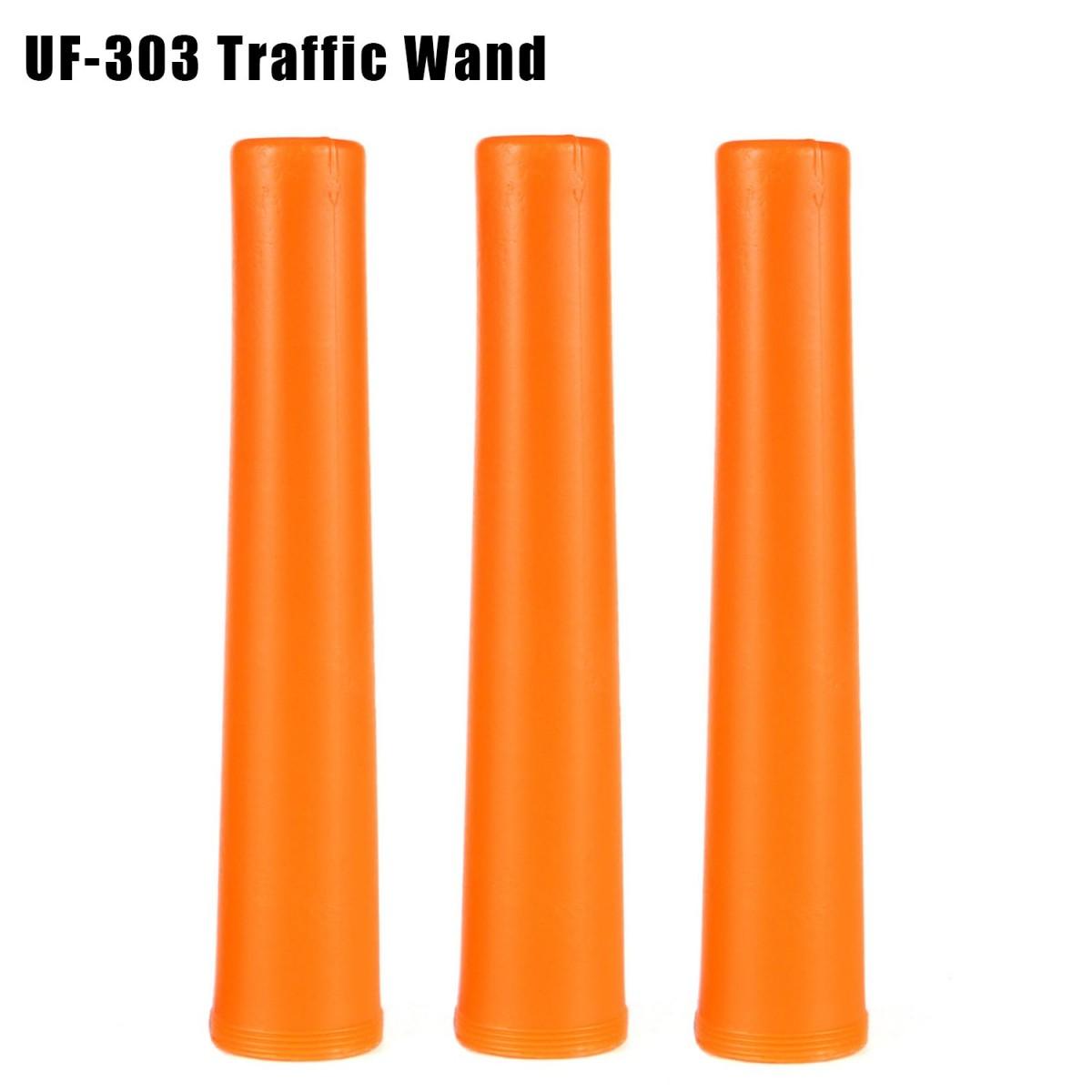 Ultrafire Signal Traffic Stick for Flashlight (3 Pack)
Size:
For UltraFire A200/X7
- UltraFire traffic stick made of ABS(Acrylonitrile Butadiene Styrene) plastic, fatigue, and stress-cracking resistance, high impact strength; chemical corrosion resistance such as acid and alkali resistance, high-quality guarantee
- Anti-impact and anti-heat compressive resistant, super durable, and known as a bullet-proof plastic
- UltraFire traffic wands, high-temperature durability
- Easy to attach, easy to remove
Traffic Sticks for your UltraFire Flashlights!
✔ The UltraFire traffic stick is the perfect companion to the UltraFire law enforcement series flashlights(A200/ X7/ UF-303)!
✔ With the UltraFire traffic stick, you can easily convert your flashlight into a highly visible traffic wand that can be seen from a far distance. This Traffic Wand is perfect for Police officers, Hazmat, and traffic control coordinators.
✔ Made of durable ABS plastic, an UltraFire traffic wand is impact-resistant and long-lasting. With its high heat resistance, you can use the UltraFire traffic wand with ultra-bright flashlights knowing that the traffic wand will work well.
✔ When used, traffic wands provide a soft but eye-catching glow. Therefore, they make perfect traffic signals when directing traffic. A traffic wand helps direct drivers to where they need to go and a traffic wand allows a worker to direct the traffic efficiently and effortlessly.
✔ UltraFire traffic stick for LED flashlights also features a high-temperature resistance, perfect for high-powered ultra-bright flashlights. Traffic wands are also useful when signaling to marathoners or bicyclists in a race. Because traffic wands call attention so easily, those in the marathon will know where they're meant to be going.
For UltraFire A200/X7

Model
TS-1
Color
Orange
Pack

3

Compatible Flashlight

UltraFire Flashlight A200/ X7



Total Length

250mm



Top Diameter
28mm
Bottom Diameter
23mm
Material

Plastic



Weight

18g(1PCS)

Packing List

3* Stick
For UltraFire UF-303

Model
TS-2
Color
Orange

Pack

3

Compatible Flashlight

UltraFire Flashlight

UF-303
Total Length

156mm



Top Diameter
28mm
Bottom Diameter
22mm
Material

Plastic



Weight

8.1g(

1PCS)

Packing List

3* Stick