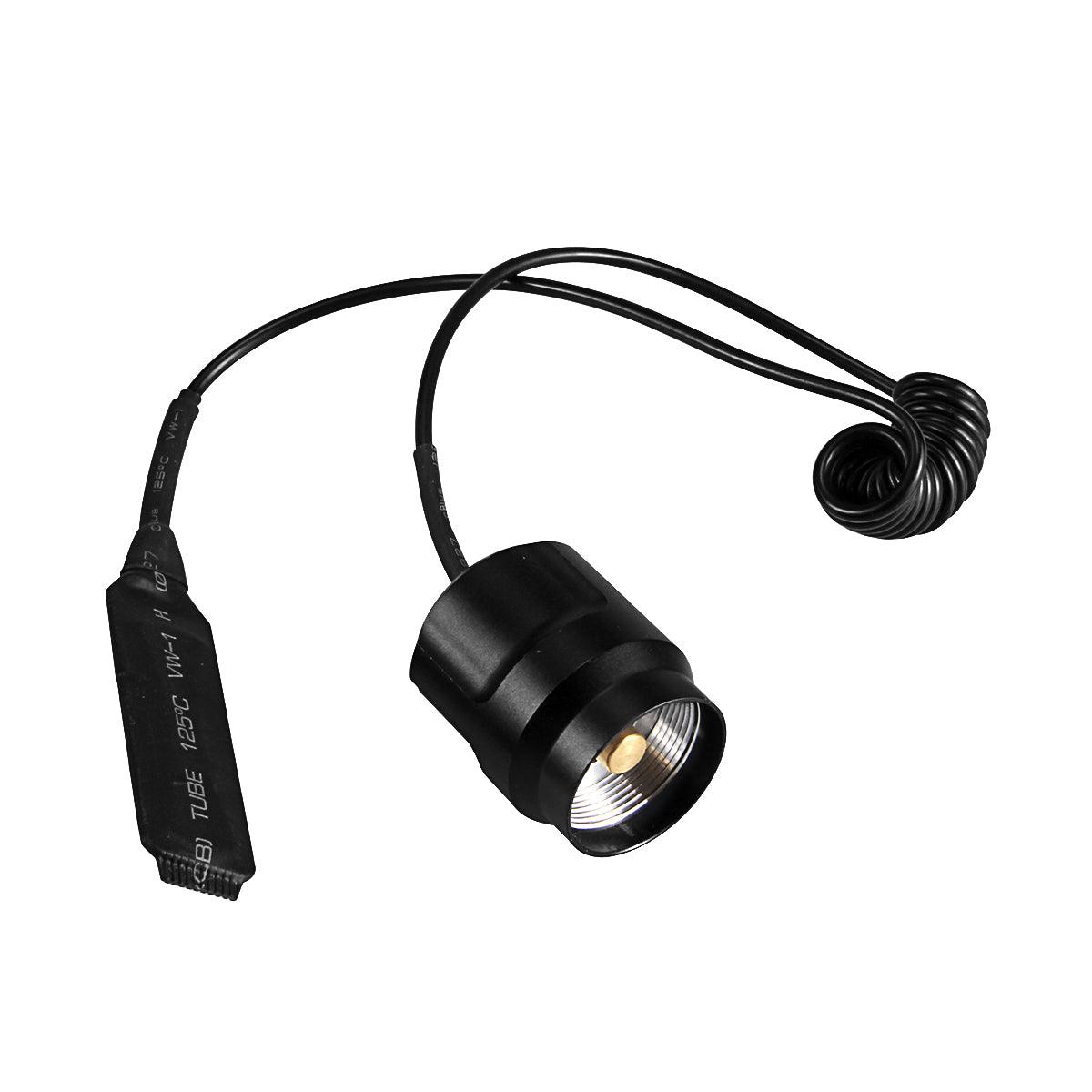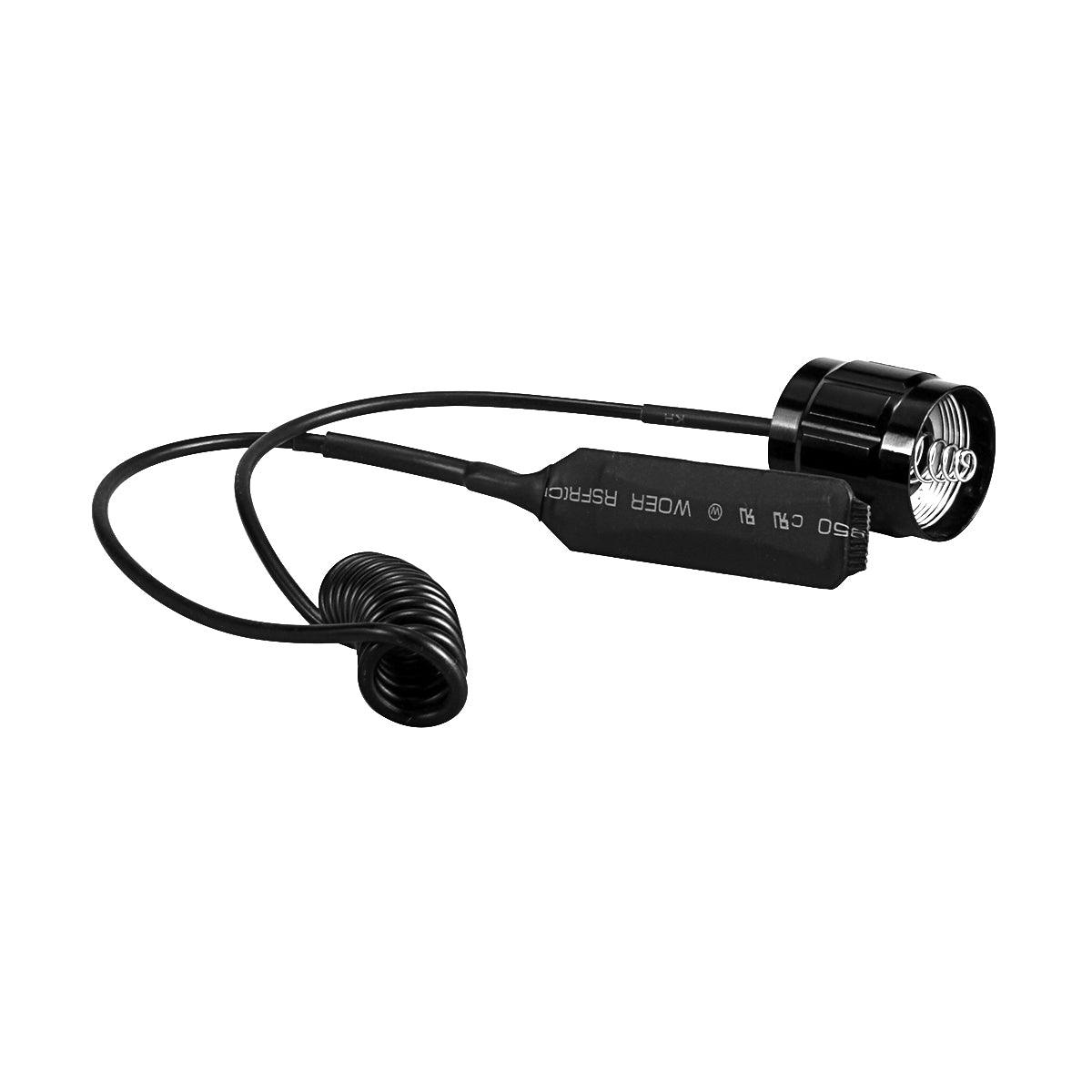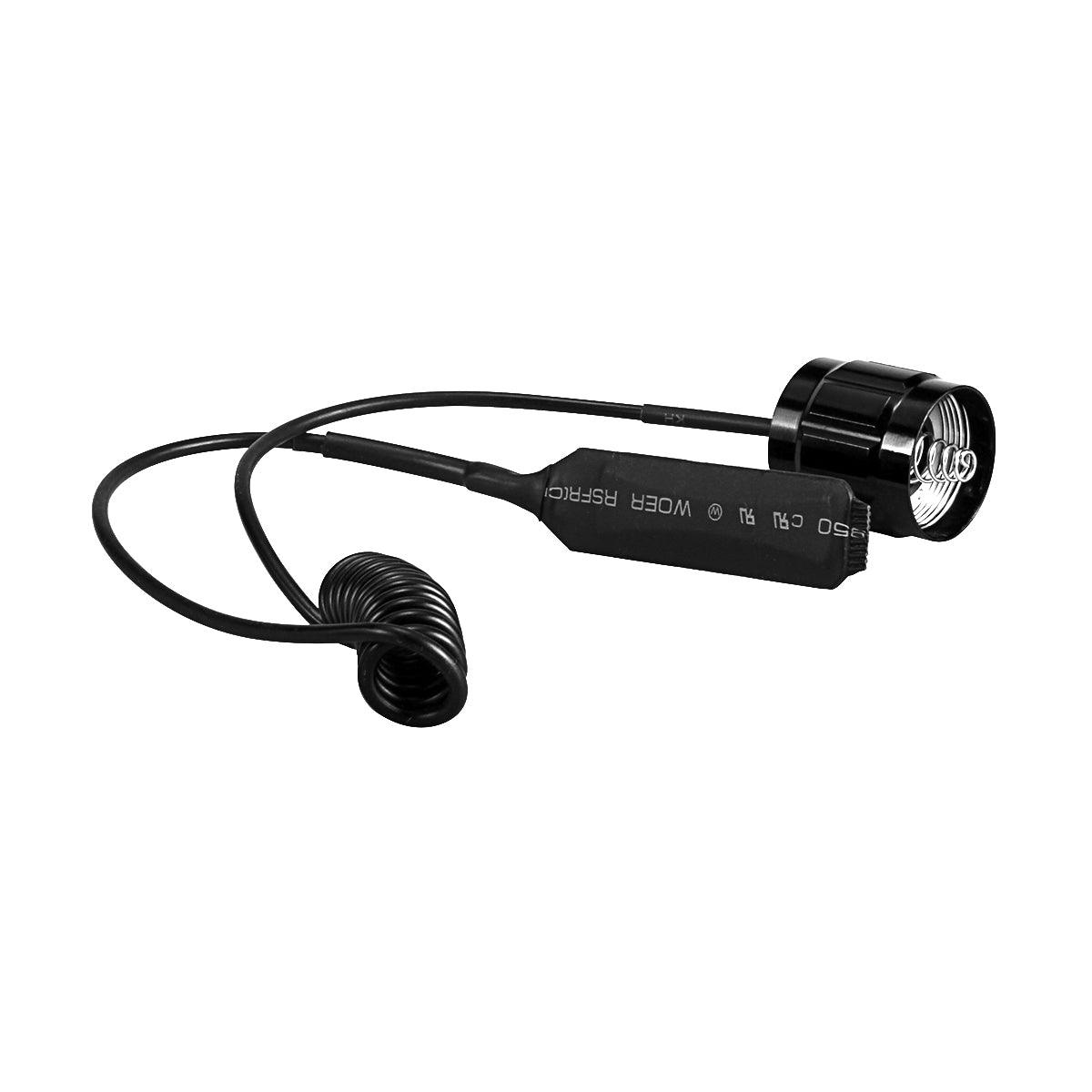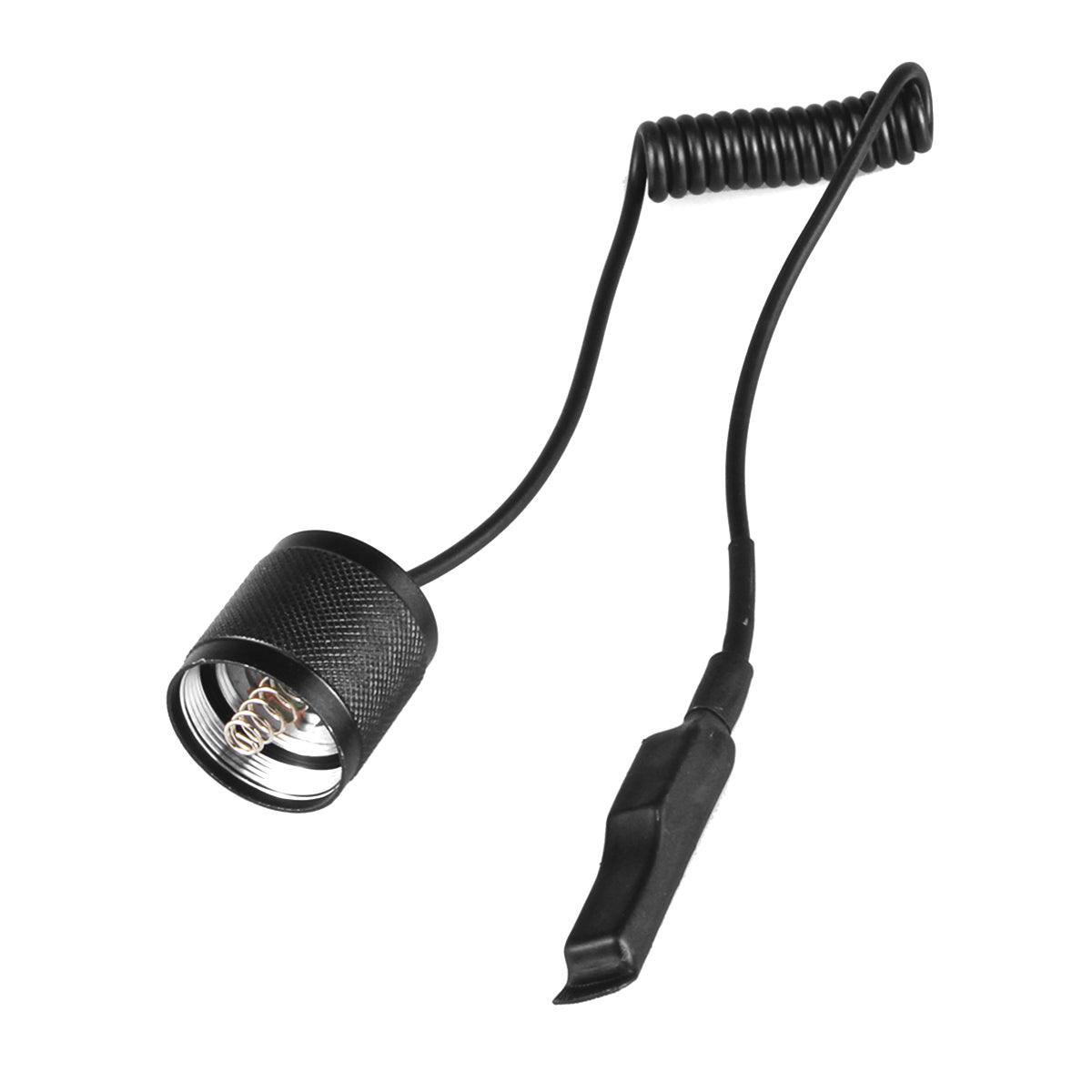 UltraFire Remote Pressure Switch
- UltraFire remote pressure switch has four internal sensors with a steel spring-switch module for consistently reliable operation
- It makes your tactical mission or more agile and convenient with remote controlling of your flashlight
- The coiled cable is made from aluminum alloy material, 23cm in length when coiled, the switch cable can extend up to 70cm and activates with just slight finger pressure
- The main circle switch on the pressure pad will function like the tail cap power switch, turning the light on and off
- The pressure switch is not able to change brightness levels. It only turn the light on and off, It can be used with gloves, and the button will not produce a noisy button sound when activated.
The UltraFire tactical kits are designed specifically for tactical lighting and are widely used in hunting and law enforcement. With the UltraFire remote pressure switch, you can quickly adapt your UltraFire Tactical flashlights to an AR. The instant-on pressure pad is silent making perfect for a situation where you have to use stealth to maneuver your weapon.
The kits include one remote pressure switch and quick-release tactical mount. The silent remote pressure switch is specialized in tactical flashlights, this is the perfect accessory for tactical scenarios.
| | |
| --- | --- |
| Compatible Flashlight | For H-G3/H-B3/H-R3 |
| Material | Aluminun Alloy |
| Cable Length | 60cm |
| Switch Diameter | 38mm |
| Weight | 25g |
| Packing List | Remote Pressure Switch*1 |
| | |
| --- | --- |
| Compatible Flashlight | For C8 |
| Material | Aluminum Alloy |
| Cable Length | 70cm |
| Switch Diameter | 23.7mm |
| Weight | |
| Packing List | Remote Pressure Switch*1 |
| | |
| --- | --- |
| Compatible Flashlight | For 501B/501N |
| Material | Aluminum Alloy |
| Cable Length | 70cm |
| Switch Diameter | 22.3mm |
| Weight | |
| Packing List | Remote Pressure Switch*1 |
| | |
| --- | --- |
| Compatible Flashlight | For 502B/502N |
| Material | Aluminum Alloy |
| Cable Length | 19mm |
| Switch Diameter | 70cm |
| Weight | |
| Packing List | Remote Pressure Switch*1 |
| | |
| --- | --- |
| Compatible Flashlight | For A100 |
| Material | Aluminum Alloy |
| Cable Length | 70cm |
| Switch Diameter | 26.5mm |
| Weight | 30g |
| Packing List | Pressure Switch*1 |