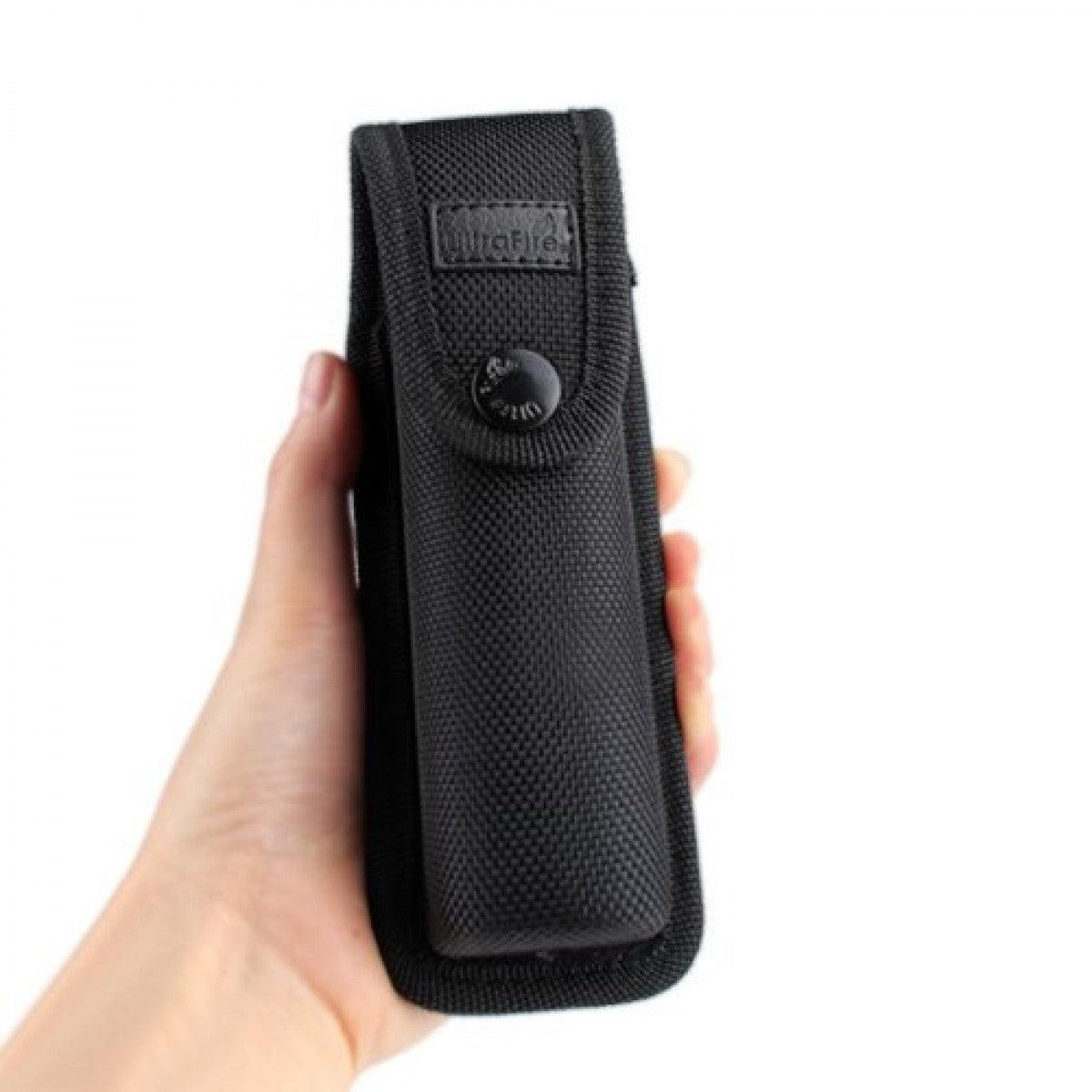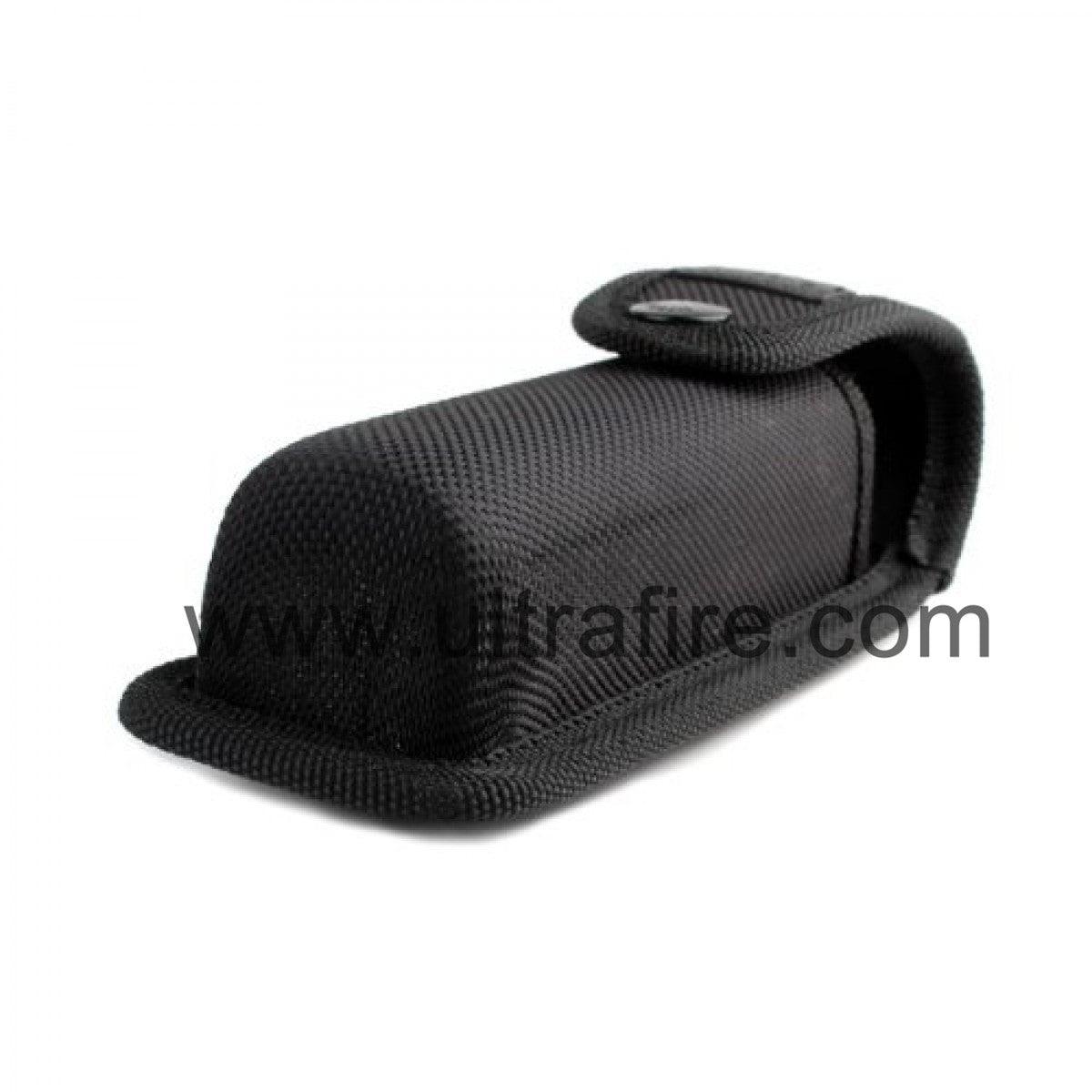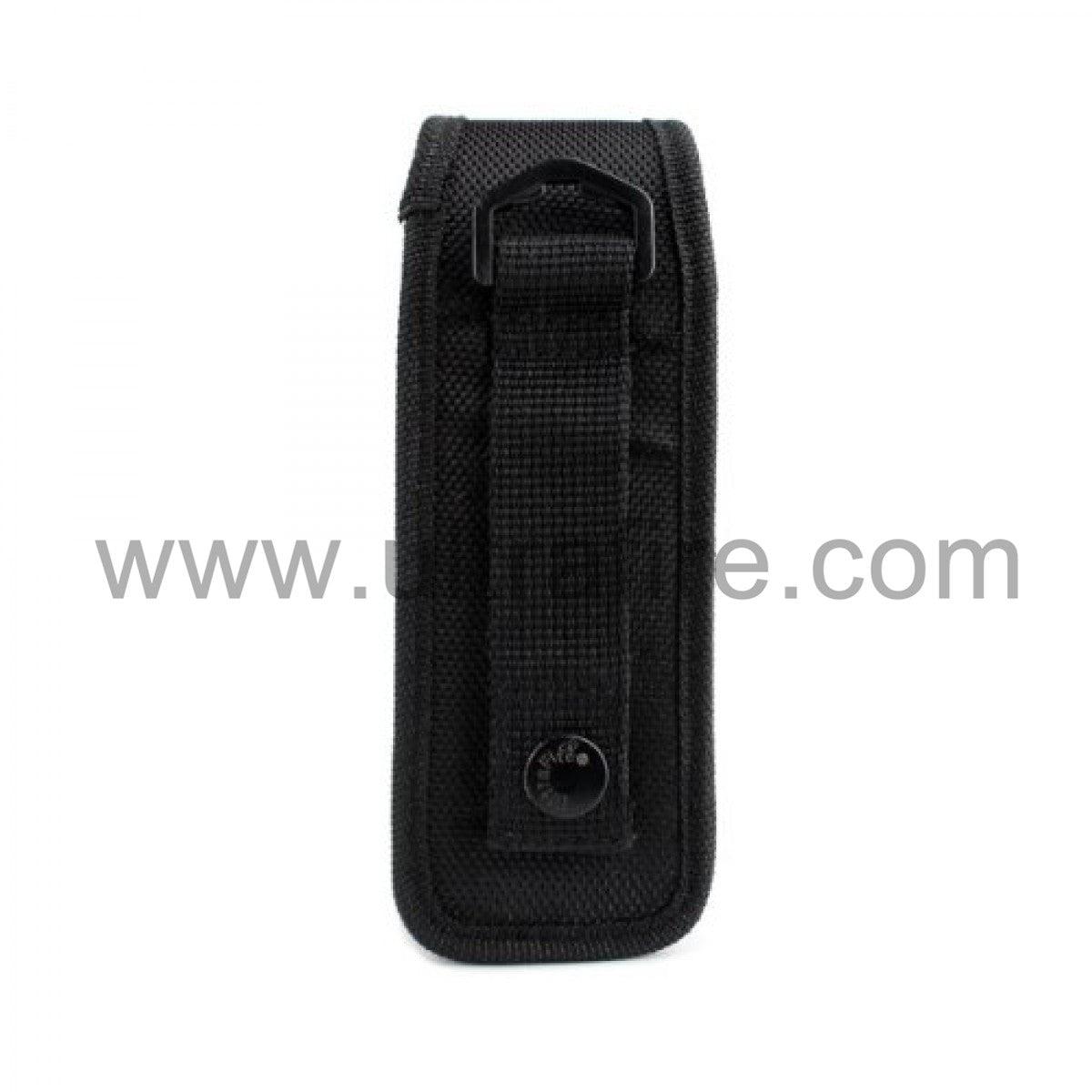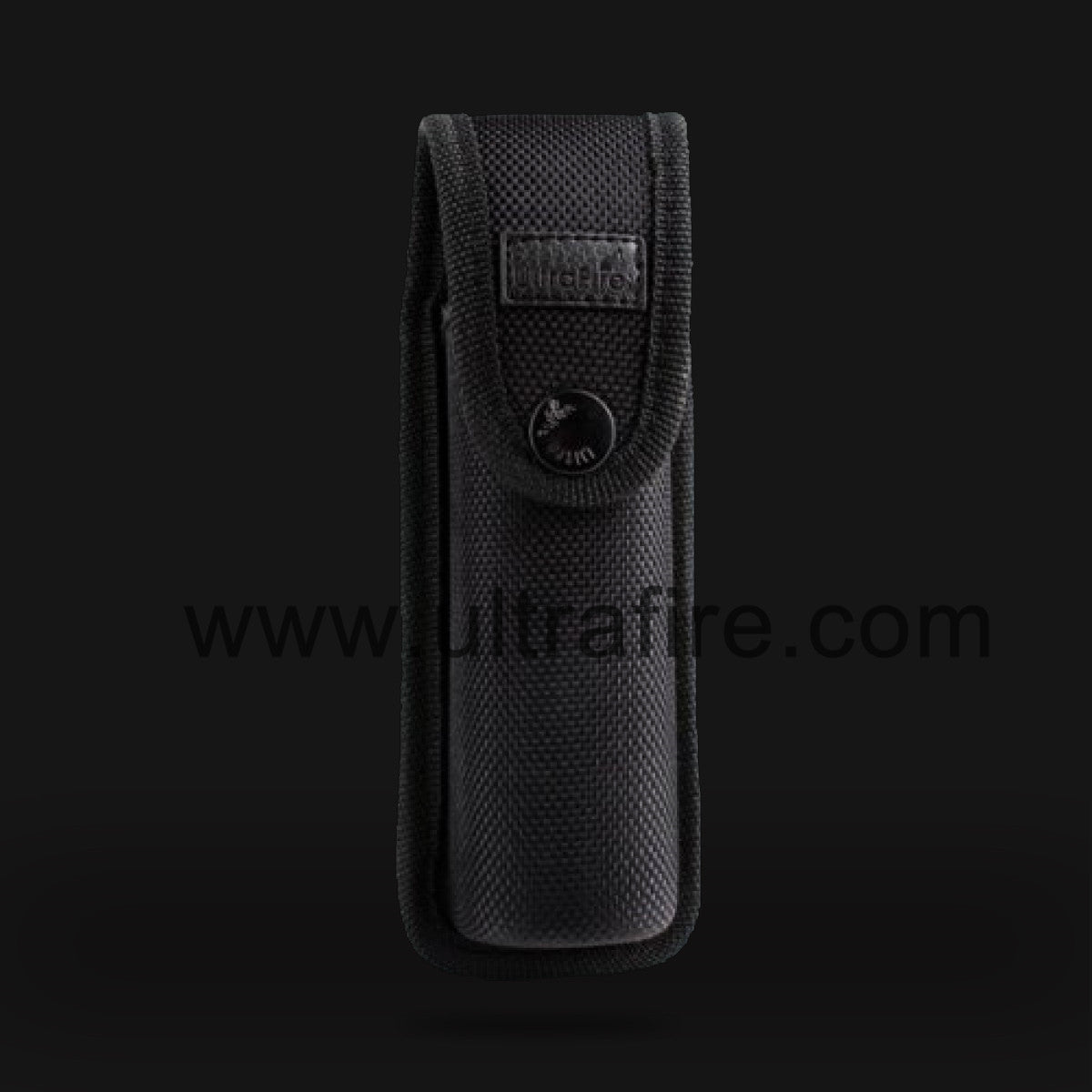 UltraFire Flashlight Holster
- While many compact flashlights come with pocket clips, other methods of carrying cases may be preferable. For example, if an LED flashlight is a bit bigger, a sturdy holster can secure the light onto a belt
- UltraFire UF-H2 flashlight holster case is special designed for Ultrafire 501,502,503,504 flashlight or flashight head diameter(max) with 3.2cm, length with 13.5cm
- Please DO NOT use other size flashlights diameter smaller than 3.2cm and length shorter than 13.2cm could be too Loose, larger or longer than above size will not put in the holster or will not close the flap
Protect your UltraFire flashlights with the Ultrafire "50" series - 501, 502, 503, 504 flashlights flashlight holster. This all-new holster has excellent features, including nylon material that is hot press molded and a quick-release design that is perfect for law enforcement officers. This flashlight holster can't fit another size flashlight, such as C8/ A100(too small), or Mini Q5 flashlight(too big).
This holster is resistant to abrasions, tears, and scuffs, making it the perfect carrying case for an outdoor flashlight. With this sturdy holster, you can easily and conveniently carry your EDC flashlight with you. The top cover of the holsters is adjustable making it compatible with multiple UltraFire flashlights.
Whether you're needing a sturdy holster for your tactical flashlight or you're wanting a storage case for a flashlight, browse the holster section to find what you're looking for.
| | |
| --- | --- |
| Model | UF-H2 |
| Color | Black |
| Pack | 1 |
| Fit for Flashlight Size | Suitable For Most Of The AA, 18650 Flashlight(UltraFire SP10 and Other) |
| Total Length | 13.5cm |
| Width | 3.2cm |
| Material | Nylon |
| Weight | |
| Packing List | 1* UF-H2 Holster |