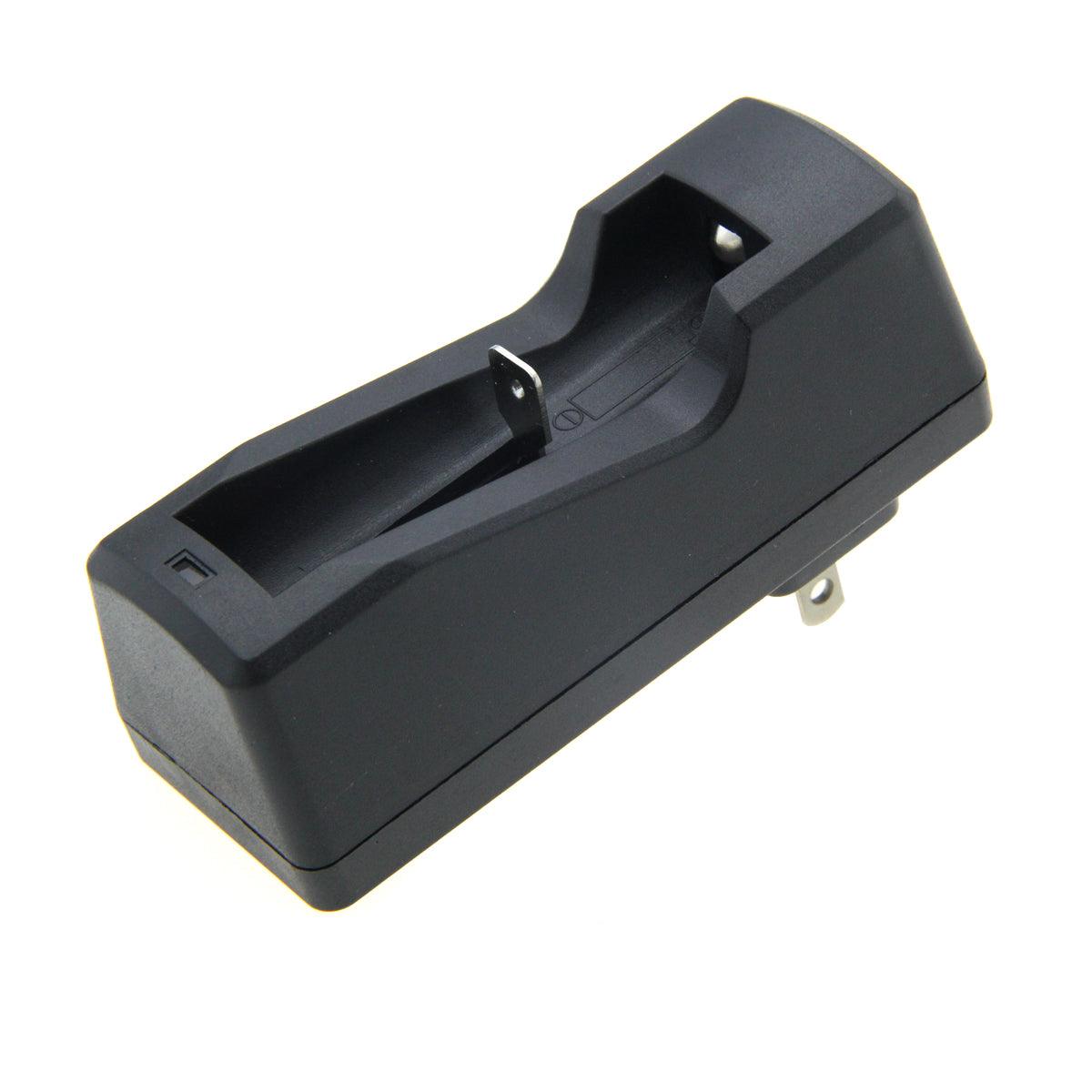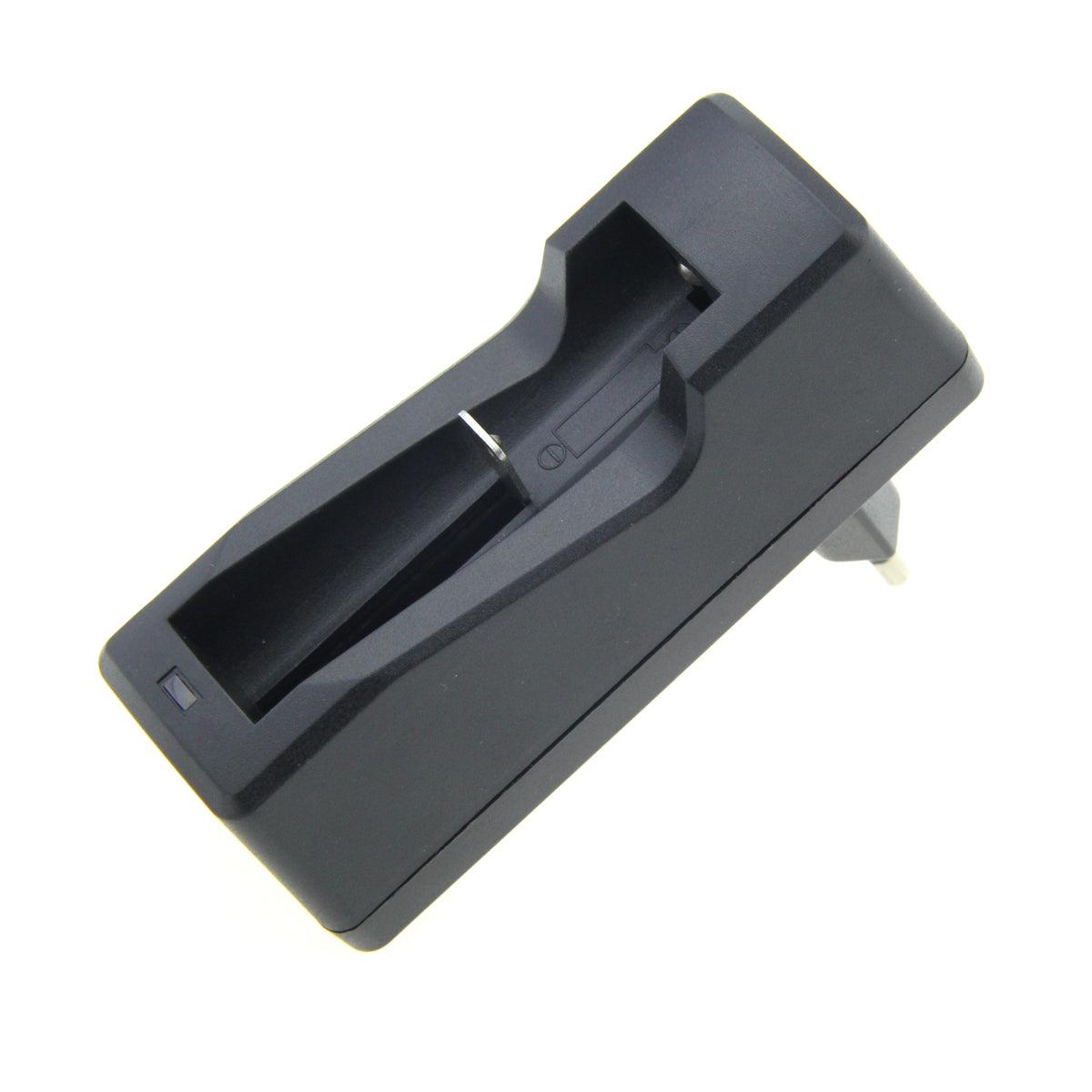 UltraFire Universal Multifunction Battery Charger DX-3
- Using the latest optimization program, with perfect protection. Machine load power consumption (after fully charged or connected to the battery market power but not placed) is only about 300mW
- To speed up the charging speed is constant current, constant voltage charger is to make the output voltage is never higher than the maximum battery voltage (so it will not overcharge); Trickle charge to make the battery can be charged to a depth of saturation
- For without protection board battery discharge charge having aortic repair (only attempted repair, should try to avoid over-discharge. The faster charging after the release, the greater the opportunity to repair), repair process about 10 to 30 minutes (during light green), after the success of the repair into the normal state of charge (red light)
- Operating status at a glance, when the input power into the battery, if the battery performance is normal, and placed the correct polarity, good contact, for the "green light". Charging - "red light", full - green light (red light off)
Why UltraFire DX-3 battery charger worth to buy? 
✔ UltraFire DX-3 battery charger, good anti-jamming performance, good DC ripple, high reliability, high efficiency. Be ready to charge any of your flashlight batteries with the DX-3 dual-channel battery charger.
✔ When the charger is connected, the charging indicator will glow green automatically. Place the battery on the charger to begin charging the battery. The indicator will glow red while charging and glow yellow when it is close to being complete. When the light is fully charged, the indicator will show a steady green.
✔ This UltraFire DX-3 battery charger is compatible with battery types 18650/ 16650/ 14500/ 16340/ CR123A lithium batteries. This charger has a constant current and constant voltage to make the output voltage never higher than the maximum battery voltage (so it will not overcharge).
✔ You can safely charge all your UltraFire batteries with the four tiers or protection including short circuit, over current, over voltage and over-load protection.
✔ CE, FCC, and C-TICK have also certified the UltraFire DX-3 battery charger, full load burn-in temperature, 100% burn-in test, adding reliability to the UltraFire brand that we all know and love. 
✔ Wide input voltage range, (90-264V) in line with the global standard. Good insulation properties, high dielectric strength. Full load burn-in temperature, 100% burn-in test.
How it works?
1. Try to avoid using outdoors or in harsh environments, adapter is to prevent exposure or damp.
2. When you do not use an adapter when Unplug. Because the adapter will energize long been in working condition, it will affect the ultimate life.
3. Although the broadband adapter is operating voltage, marked from the 100V-264V can be, but if used at a voltage very unstable situation, it will also cause damage to the power adapter
4. Connected to the mains, the charger is not on the regular lights,
5. The battery icon will 18730/18650/16730/16650/14500/16340/CR123A tank into the charger slot, the corresponding LED red light, indicating normal charging; when fully charged, red light is off, the green light is lit, the battery is fully charged, can be used.
Precautions:
 1) Indoor use is prohibited in temperature, humidity, high magnetic field environments, do not expose it to rain or snow.
2) It's strictly prohibited to charge the battery leakage, so that the liquid flows into the damaged charger charger happen, do not expired battery, counterfeit batteries.
3) Do not disassemble charger or contact charger inside with metal objects in order to avoid electric shock.
4) If it is found by repeatedly charging the battery, use of time more and more short-term, aging proof battery, replace the battery.
5) The professional lithium battery charger charger, battery charging can not be used for other purposes, if other types of rechargeable battery can cause explosion, cracking or leakage, personal injury or property damage, to avoid accidents peril.
6) Do not expose the charger landing or place heavy objects on it.
7) Do not charge people living nearby.
8) Children must be under adult supervision to use the charger.
9) Shall use the charger within the temperature range of 0 ℃ ~ 40 ℃.
10) Charger should be stored in an ambient temperature of -10 ℃ ~ 50 ℃, clean, dry and ventilated room, should avoid contact with corrosive qualities, should stay away from fire and heat.
Model
DX-3
Color

Black
Slot

1
Compatible Battery

18650/ 16650/ 14500/ 16340/ CR123A Lithium Battery
Intput Voltage Range

AC100 - 240V
Intput Voltage Frequency


50-60Hz



Output Current Range

600mA = 300mA* 2
Output Voltage Range

4.2V

[Optional 3.6V or 3.2V rechargeable lithium iron phosphate lithium battery]

Output Voltage Transfer

5%
Termination Voltage

4.2V 1%
Operation Temperature


0℃ ~ +50℃



Storage Temperature

-20℃ ~ +85℃



Dimensions

106mm x 42mm x 62mm
Weight

140g
Product Material

Plastic
Humidity
10% - 95% RH
Packing List

1* Charger