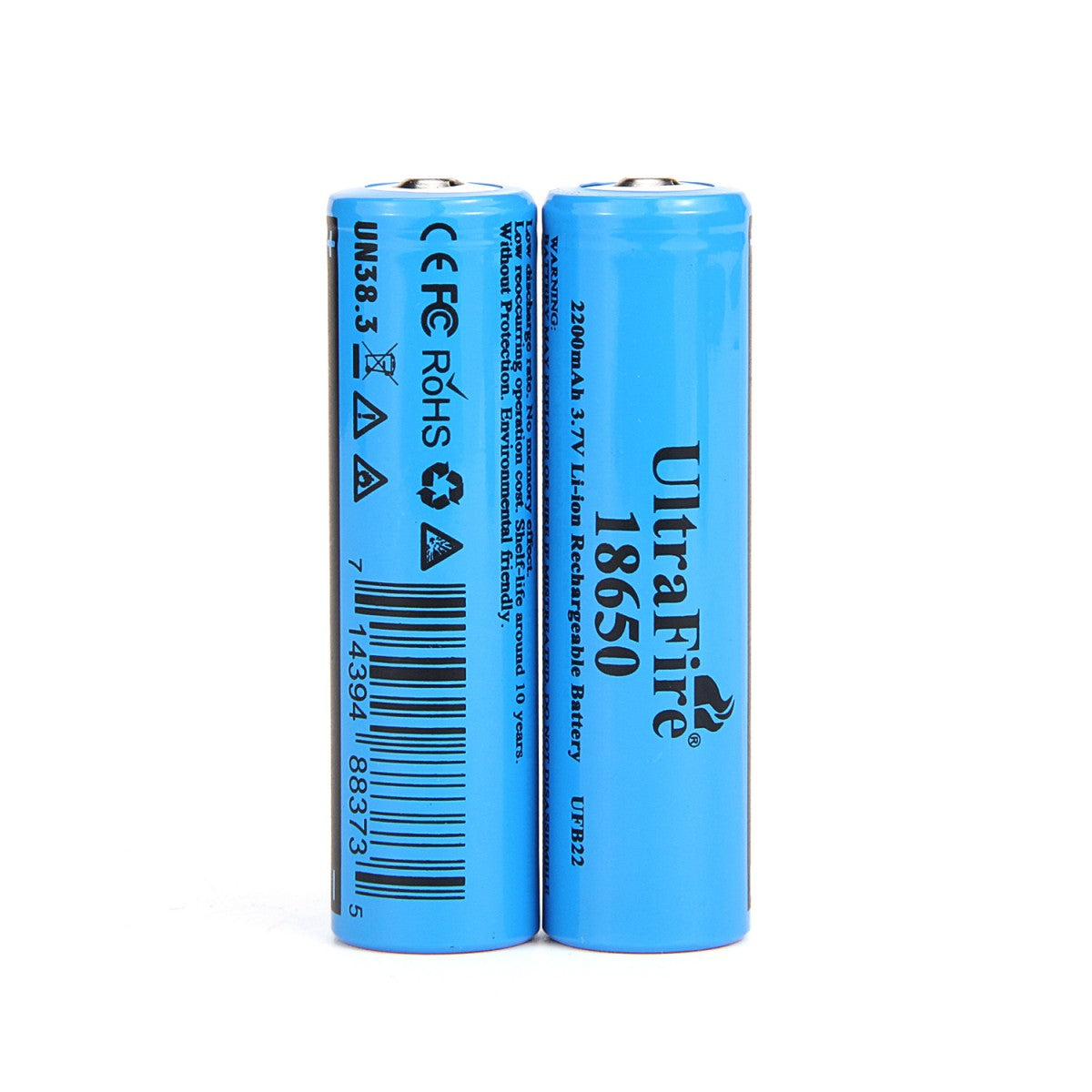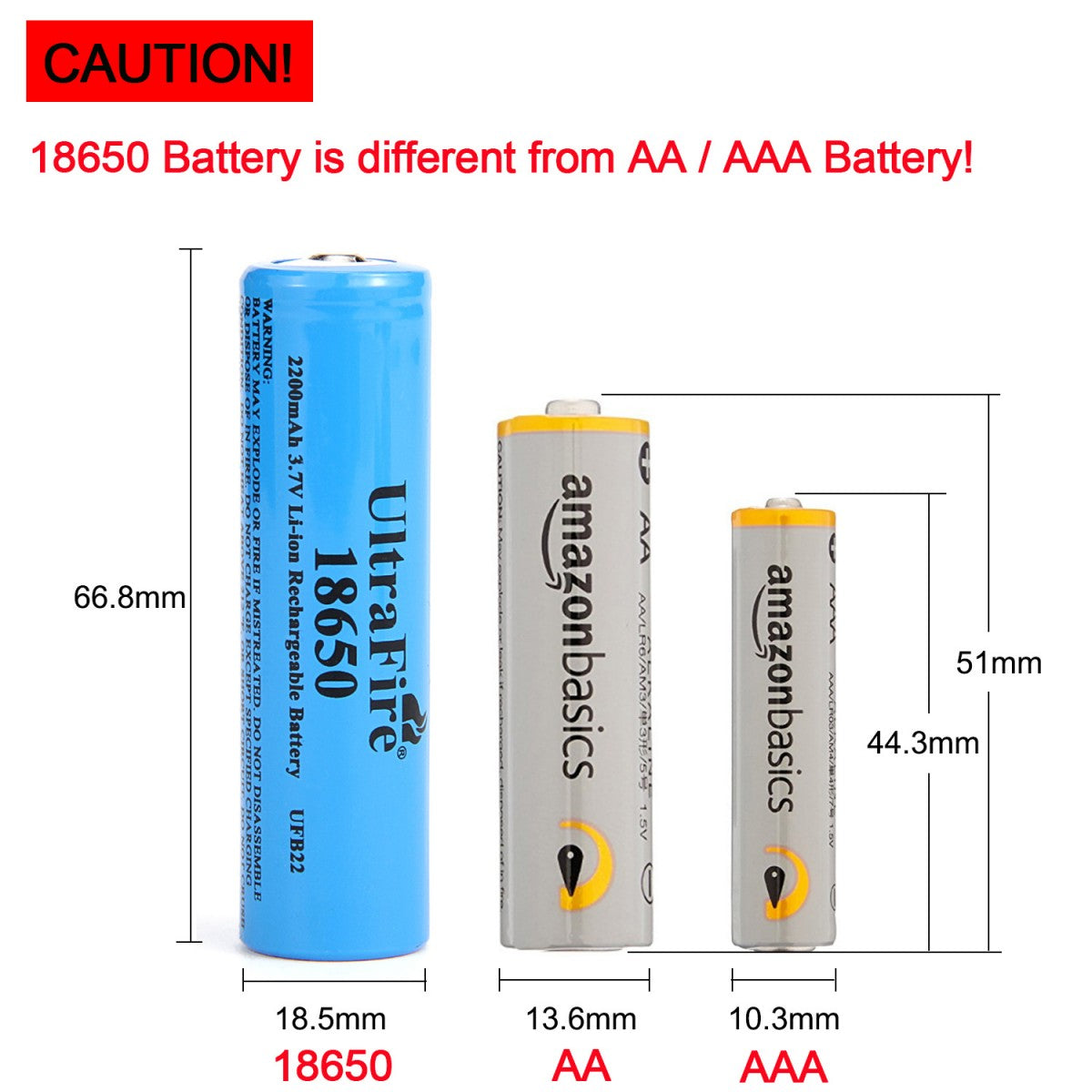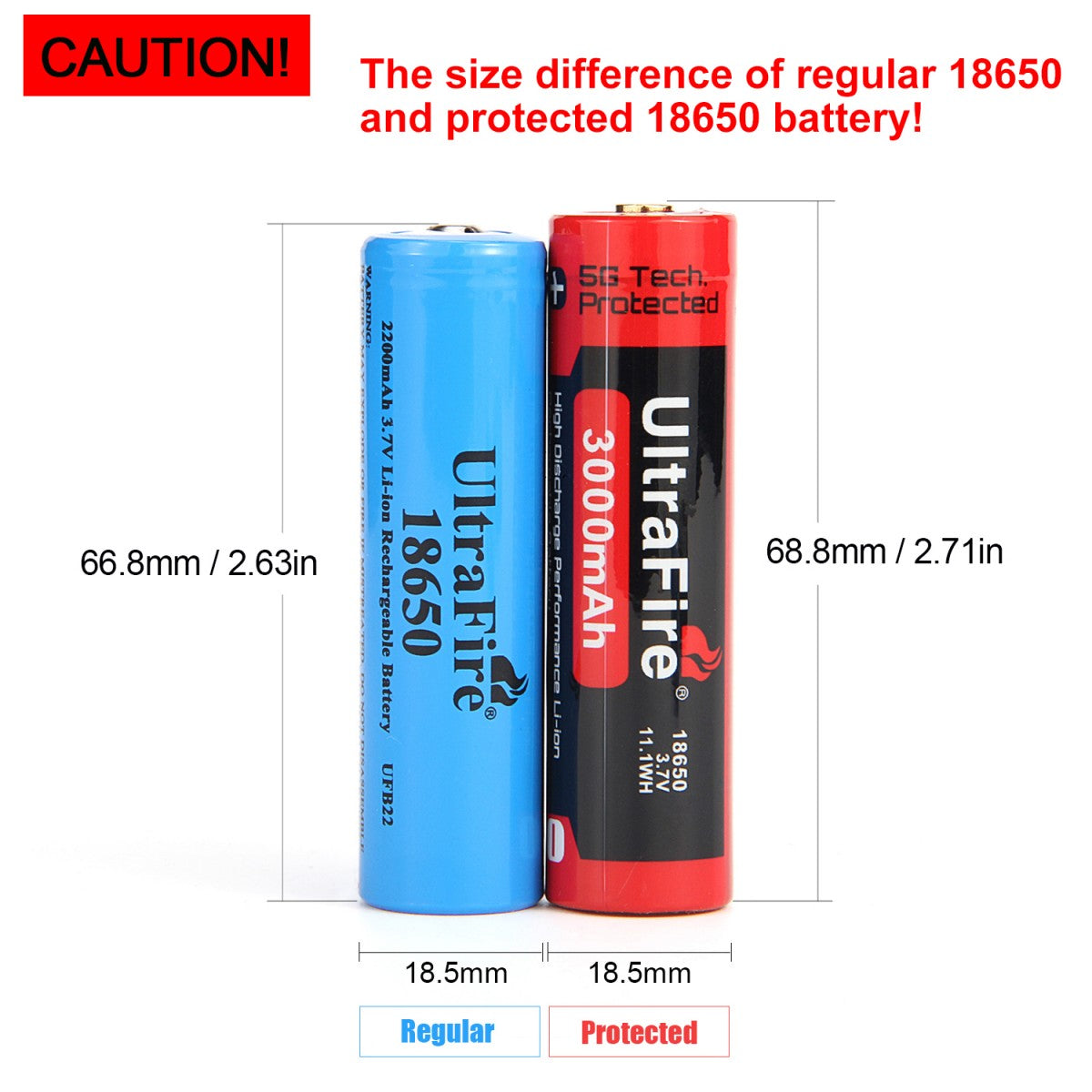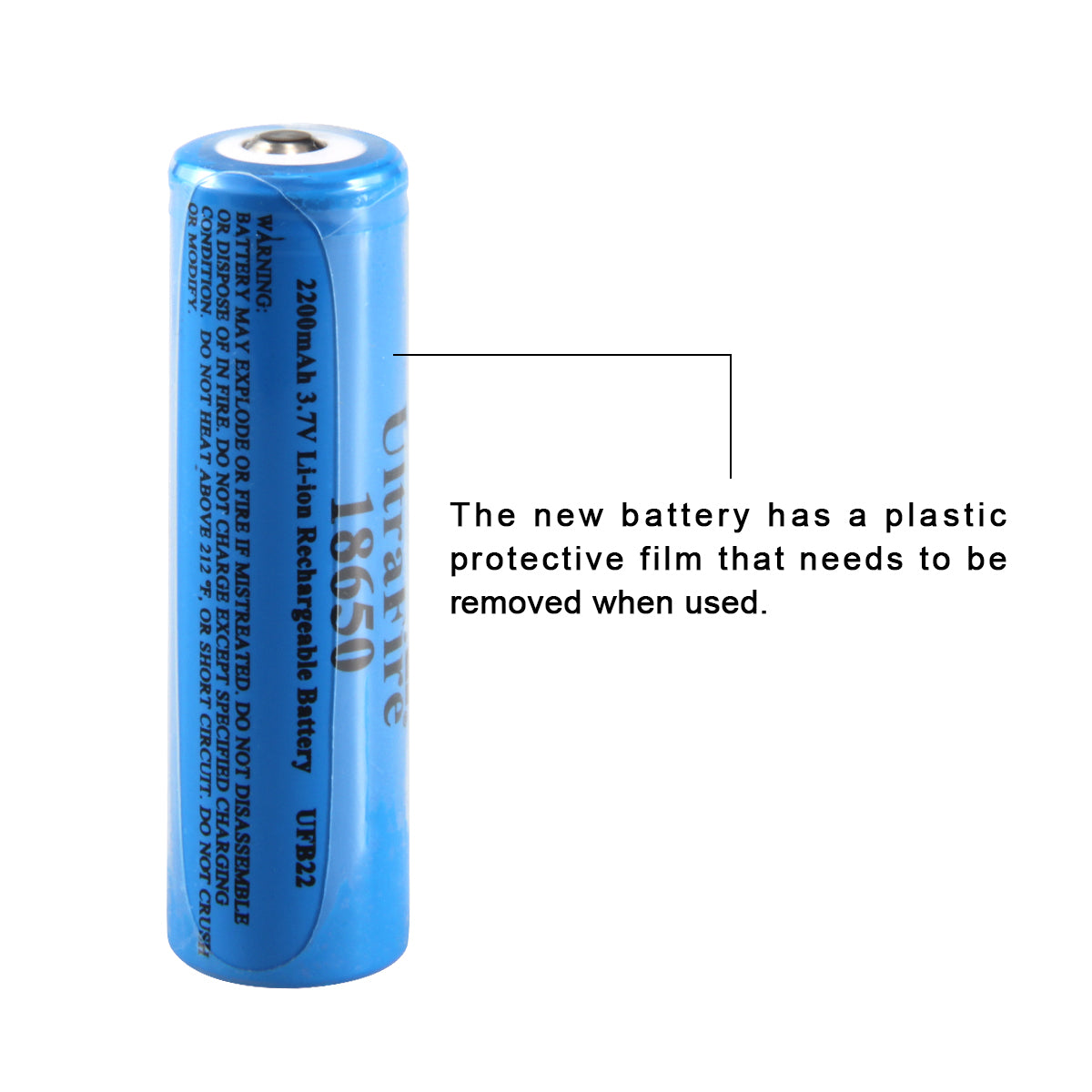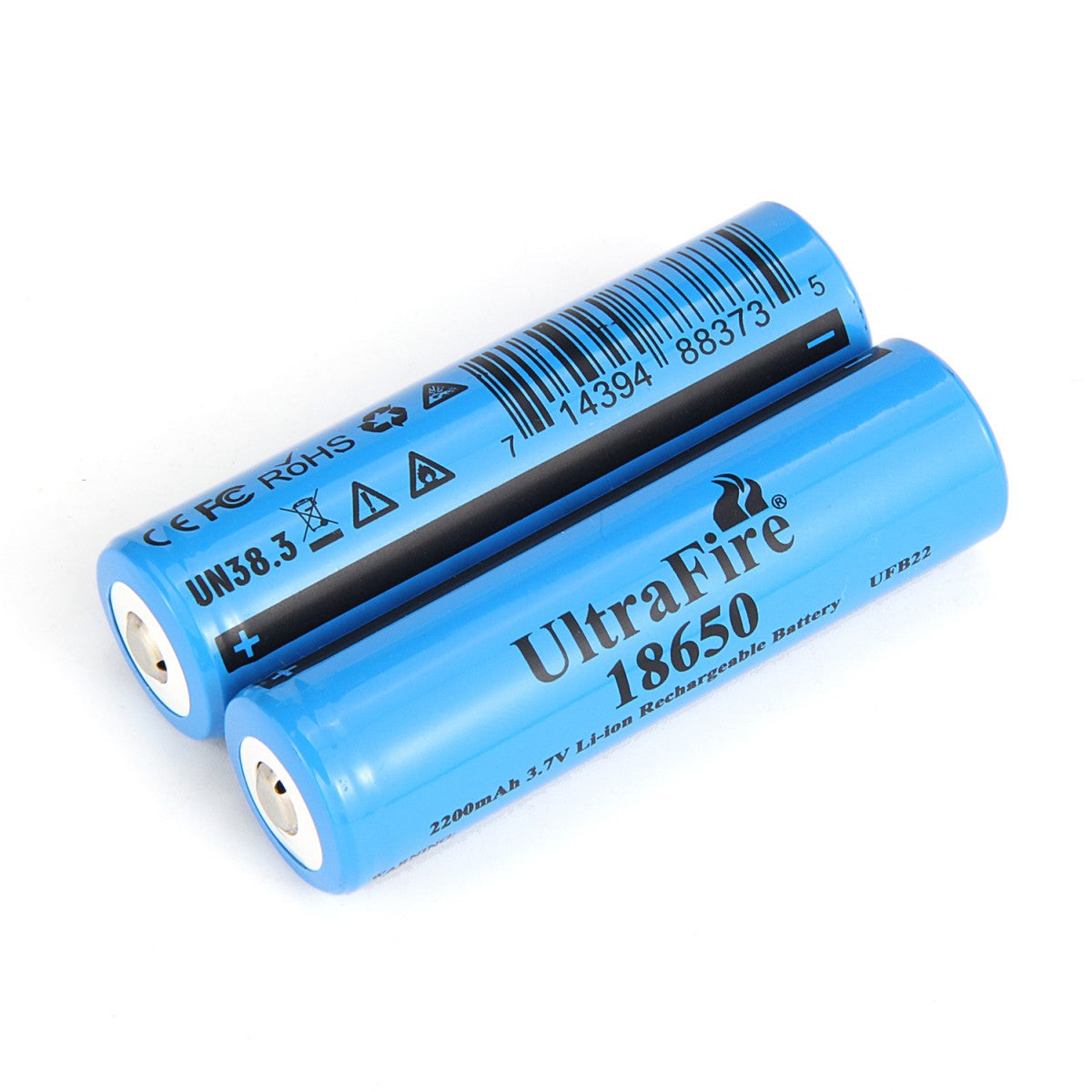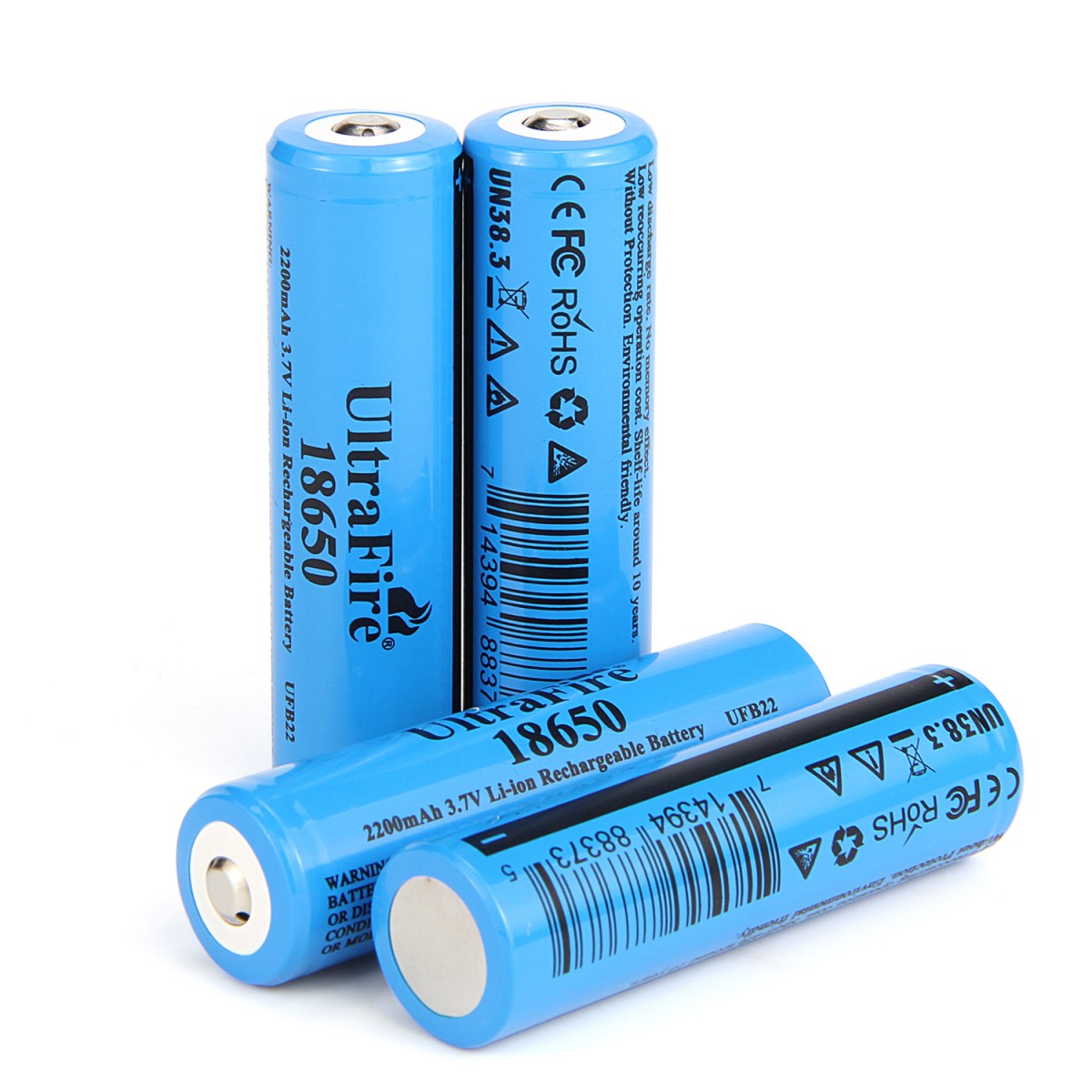 UltraFire 2200mAh 3.7V 18650 Rechargeable Li-ion Battery Without Protection Board (2PCS)
- UltraFire 18650 3.7V 2200mAh rechargeable lithium batteries are safe and environmentally friendly
- More than 300 charge cycles, a properly maintained battery is designed to retain up to 80% of its original capacity at 300 full charge and discharge cycles
- Low discharge rate|no memory effect|Button Top Battery. With the button-top design, this 18650 battery accommodates a variety of flashlight brands
- UltraFire 18650 Li-ion battery is low self-discharge makes itself still maintain 80% of capacity after 3 years of non-use
- UltraFire 2200mAh high capacity battery is widely used in your household devices, such as digital cameras, toys, remote controls, hand held games, 2-way radios, PDAs flashlights, alarm clocks, LCD-TVs, Toothbrushes, Shaver's and portable audio players, delivering dependable power allowing you to maximize your music gaming, computer, photography and other electronic devices
The next generation of 18650 batteries is here. Introducing the top-of-the-line UltraFire 18650 battery--with a 2200mAh rating. UltraFire continues to increase its focus while desiring to keep safety as the highest priority.
✔ This battery is NOT AA or AAA battery, please make sure your device can use this battery before placing an order.
✔ To protect the battery, we added a clear plastic protective film on the periphery of each battery. Please remove it before using the battery or charging, otherwise, the battery will not work. The indicator light lets you know when charging is complete, red is charging, and blue is done.
Attention:
1) Do not reverse the battery when charging and putting it into devices.
2) Do not heat, disassemble or put the battery into fire.
3) Do not mix use old and new batteries or any different types of batteries.
4) Do not mix and use different capacities of batteries.
5) Please fully charged the battery if long time not been used or used for the first time.
6) The batteries can only be charged by Li-ion 18650 rechargeable battery charger.
7) Our battery and charger have the "+" and "-" on the product surface.
8) Please pull out the plug after the battery fully charged or no battery in the charger.
Type

18650 2200mAh

Rechargeable Battery



Capacity


2200mAh



Rated Voltage


3.7V



Charge Termination Voltage


4.2V



Discharge Termination Voltage


3.0V



Maximum Charge Current

2.2A
Maximum Discharge Current

4.4

A



Material


Lithium



Weight


45g(1PCS)



Dimensions


6.7 x 1.8 x 1.8cm



Packing List

2 x 2200mAh 18650 3.7V

Rechargeable Battery



Certification

CE FCC MSDS UN38.8