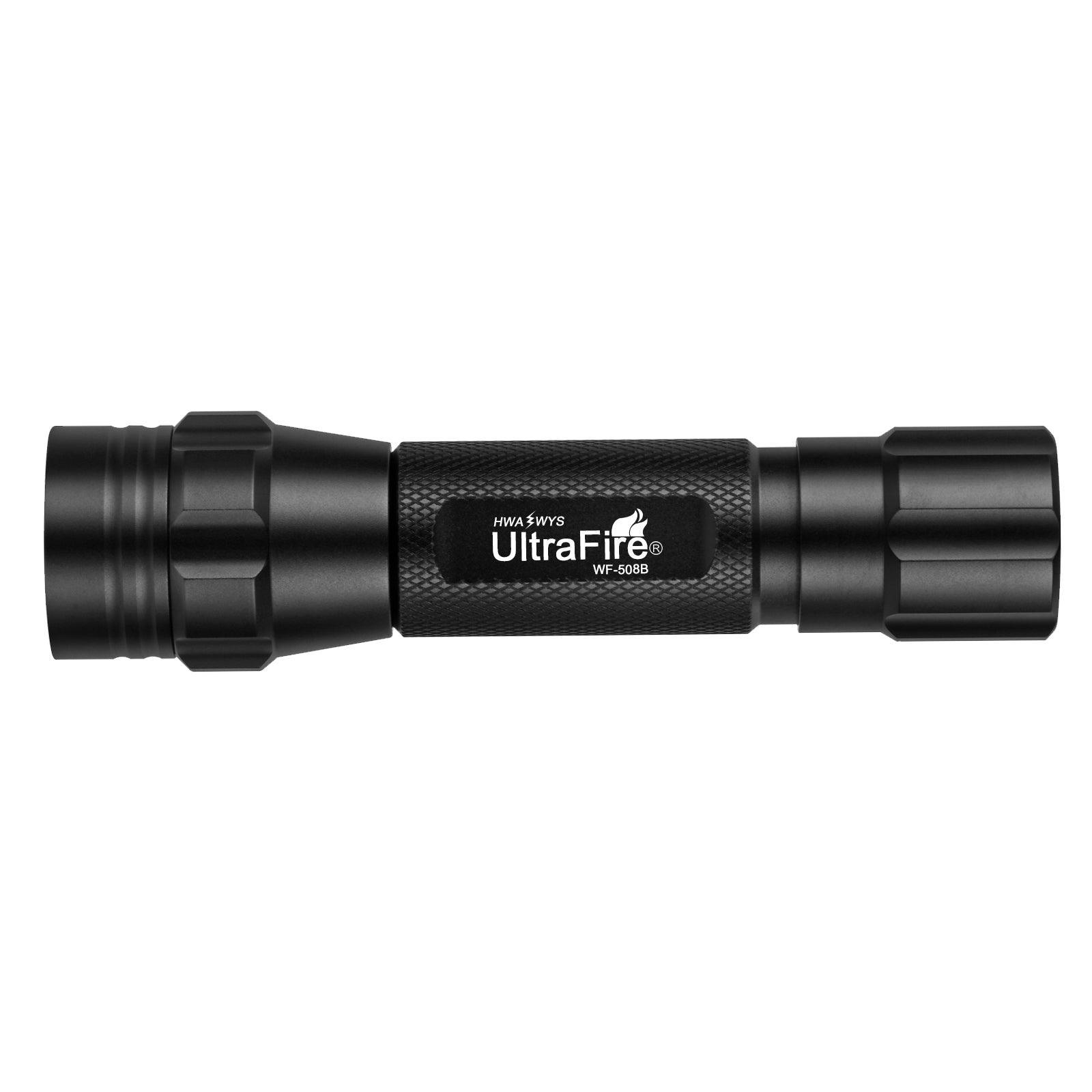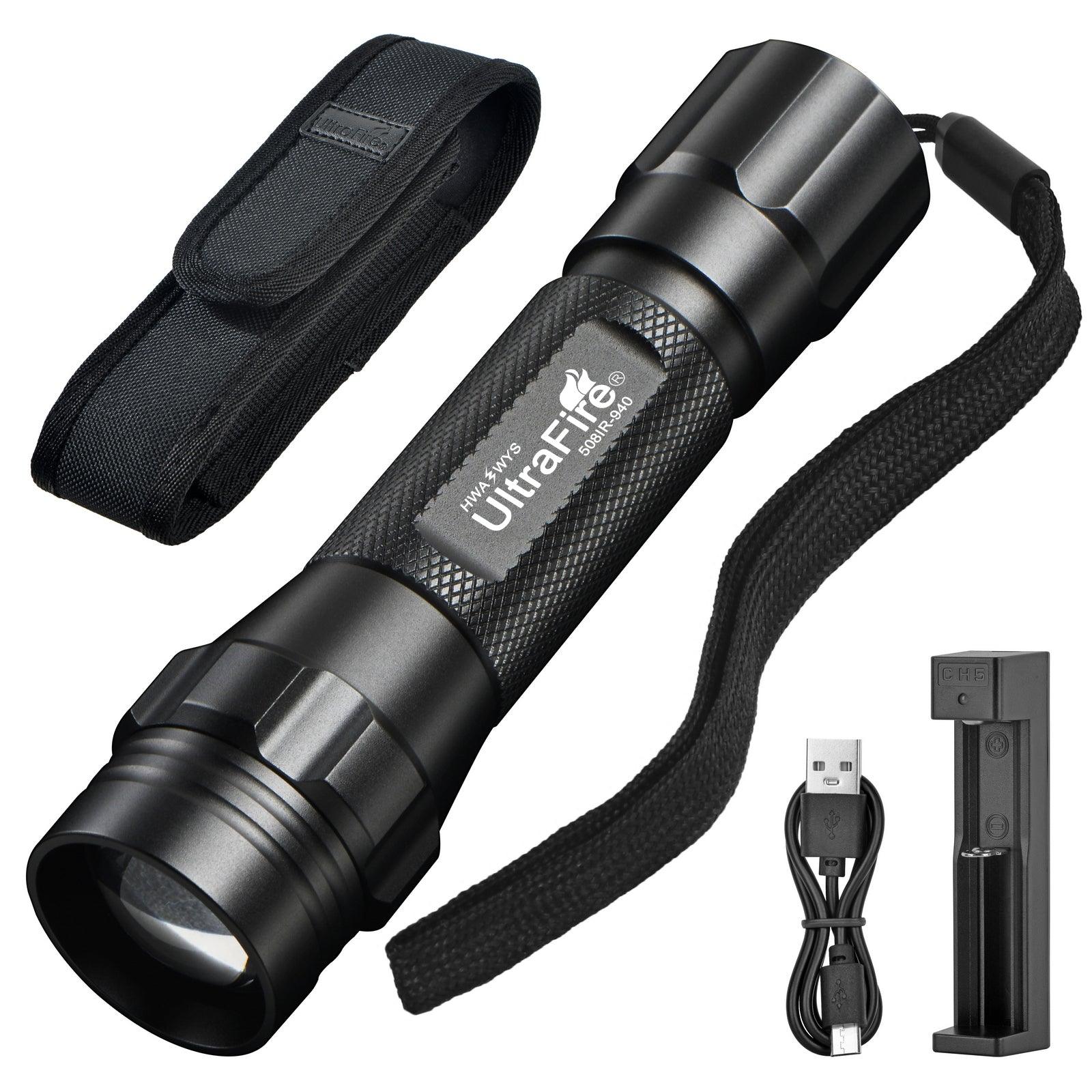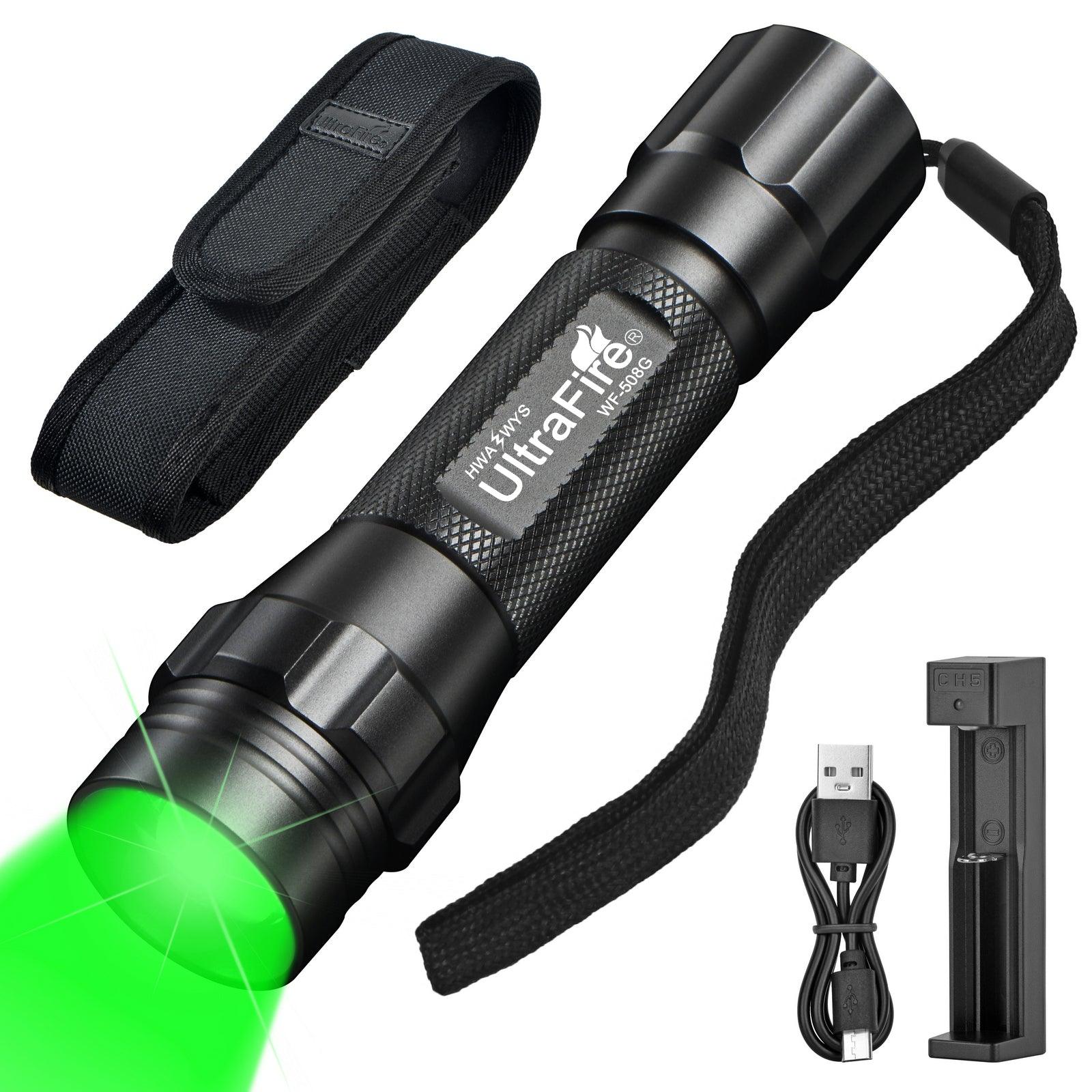 UltraFire Classic WF-508B LED Focusing Hunt Flashlight
Included:
Only Green Flashlight
- UltraFire Batteries is safe and environmental friendly
- UltraFire rechargeable battery: Low discharge rate | No memory effect | High energy density & Pollution-free
- It features include a protection circuit in the anode to help prevent short circuits, over charge/discharge and over heating
- Please note: This battery is not compatible with 18650 flashlight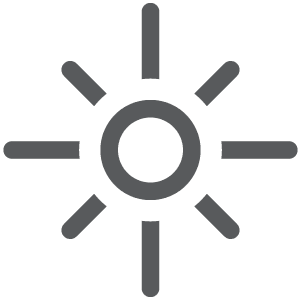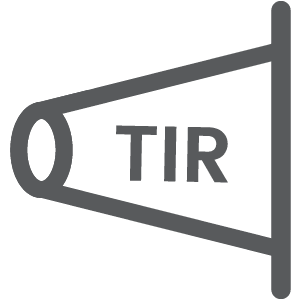 TOTAL INTERNAL REFLECTION LENS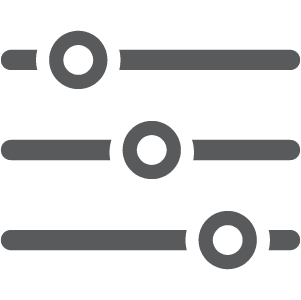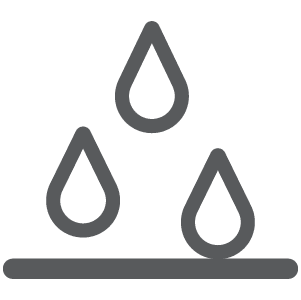 INCLUDED(FOR PACKAGE OPTIONS)

UltraFire Battery Charger*1,

18650 Battery*1,

Battery Rack*1

,

UltraFire Classic Flashlight*1

WATER PROOF
IPX4
MAX BEAM DISTANCE

50m(Spot light up to 200 yards, Flood light up to 150 yards)

LIGHT SOURCE
OSLAM
BATTERY TYPE
18650 Rechargeable Battery* 1 or AAA Battery*3
SIZE
Length: 5.7" (144 mm), Body: 1.3" (33 mm), Head: 1.1" (28 mm)
HIGH MODE
850nm x 4 hours ----- 940nm X 4 hours
STROBE
No
SOS / BEACON
No
USE FOR

Hunting & Fishing
Green light wide range:
Green LED model: XP-E2
Green wavelength: 520-530nm

Appearance Color: Black
Material: Aluminum alloy, anodized
Lens: 28mm aspherical lens
LED model: VCSEL 940nm
Wicks W number: 5W
Voltage: 3-12.6V
Gear mode: 1 gear
Product weight: 200g

1. Hunting: In leafy outdoor scenes, other colors are more likely to be absorbed by green leaves, while green light penetrates the jungle more easily. In certain hunting situations, green light is more likely to hunt dark prey, such as wild boars, especially when surrounded by dense vegetation, and for some experienced hunters, green light is less likely to startle the boars.
2, green light is a more sensitive human color light, the use of green light when people's pupils will slightly shrink, aiming state, then see things accurately, very suitable for observing map fine documents;
3, with excellent waterproof performance, suitable for outdoor environment, bad weather conditions (except diving);
4, widely used in hunting, mountaineering, camping trips, outdoor activities, etc.