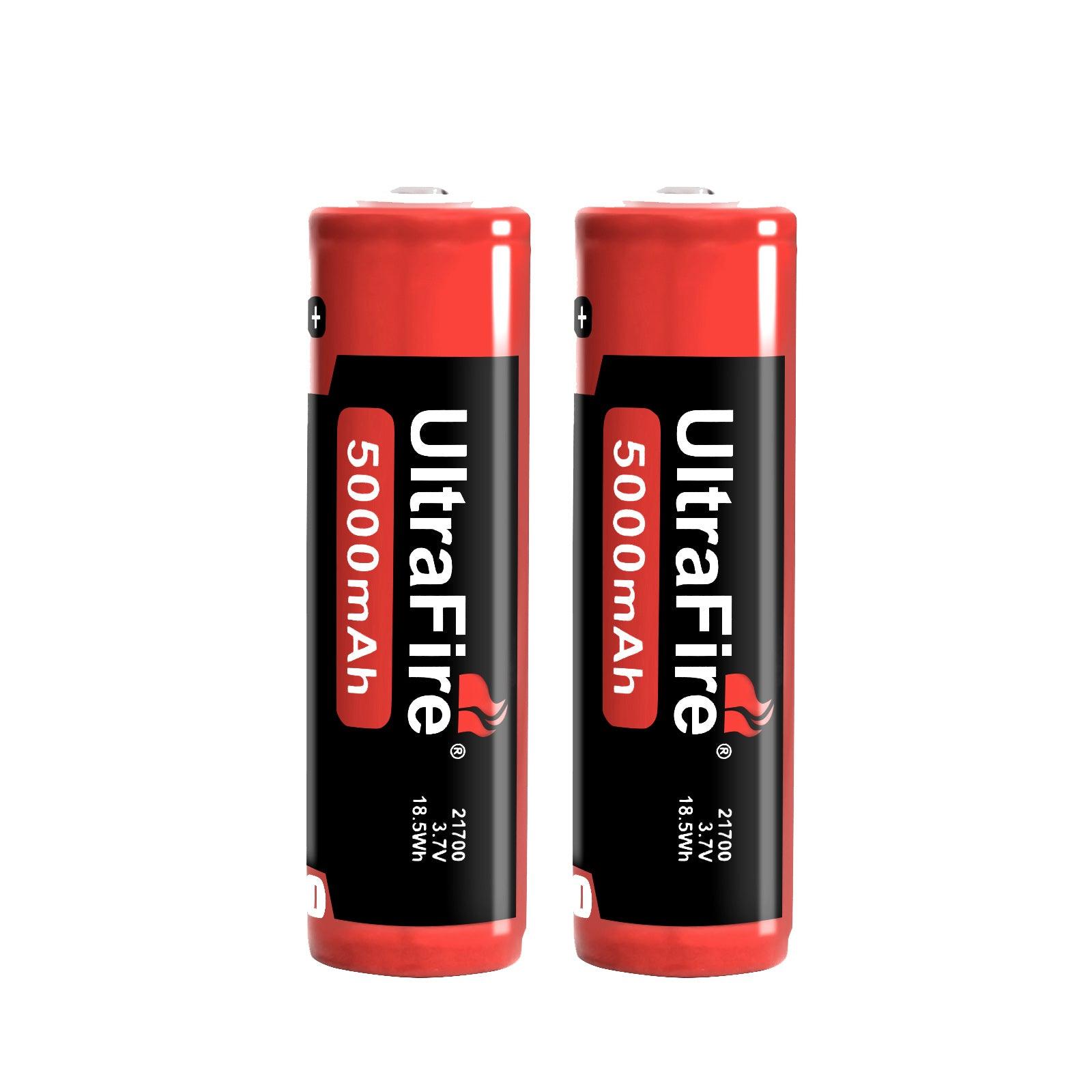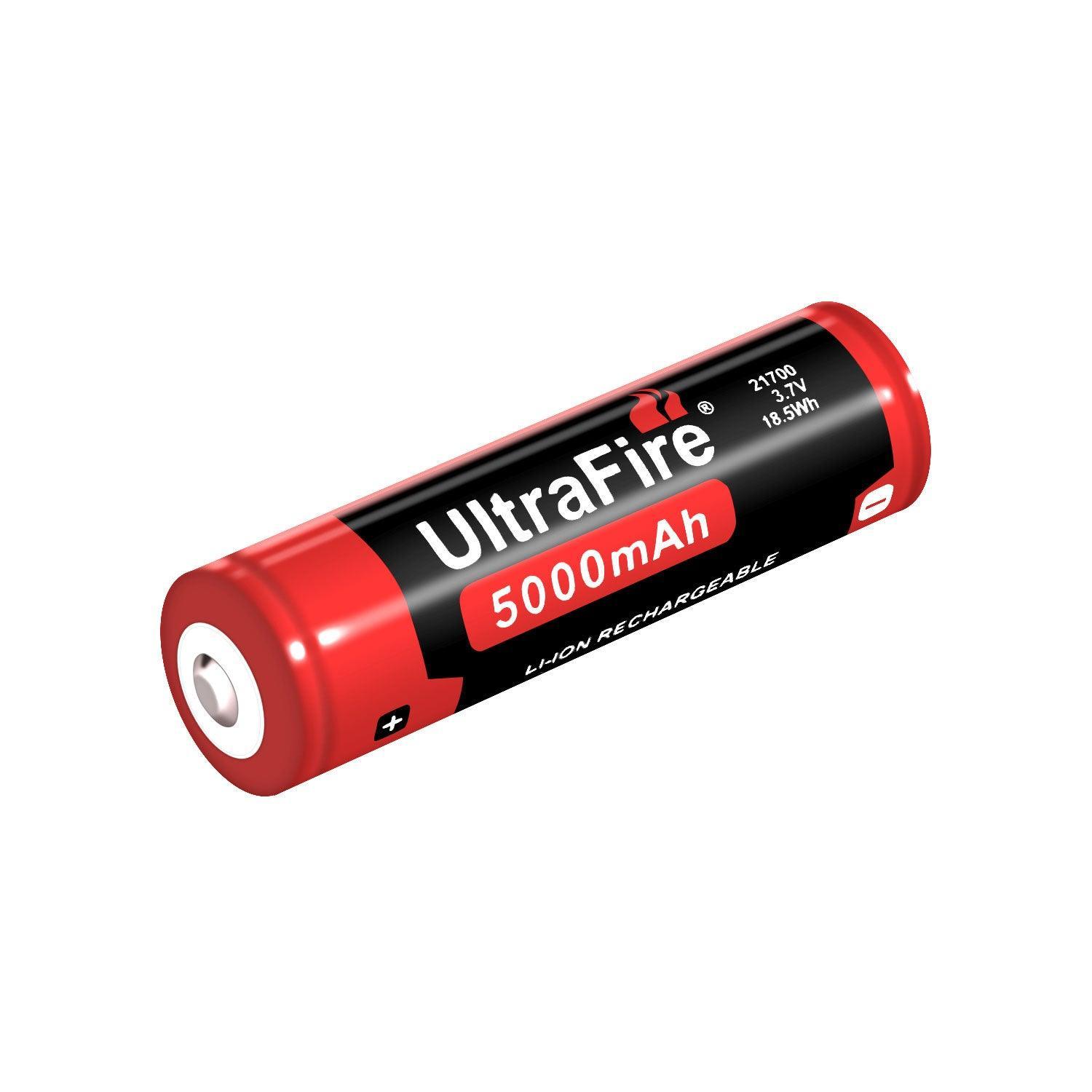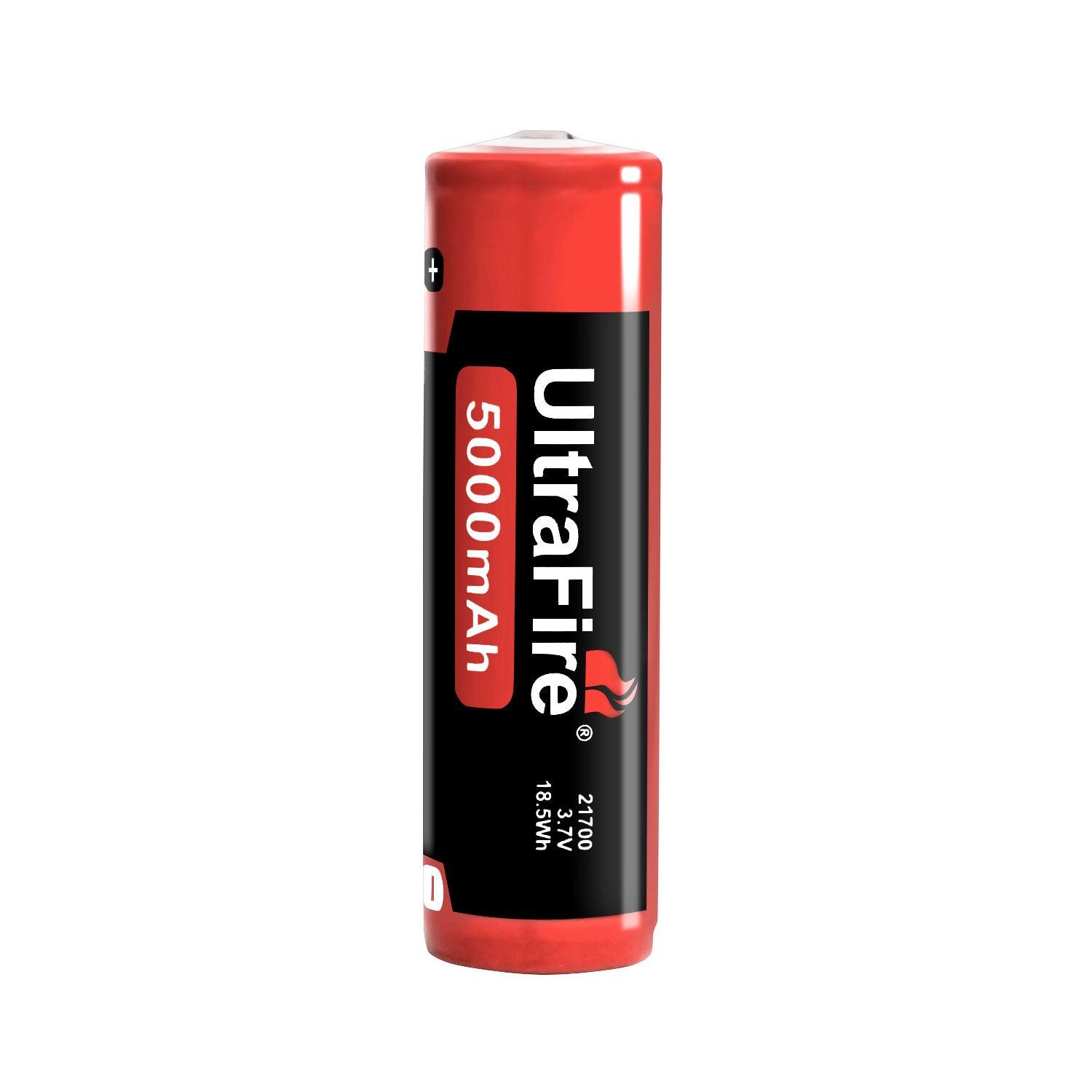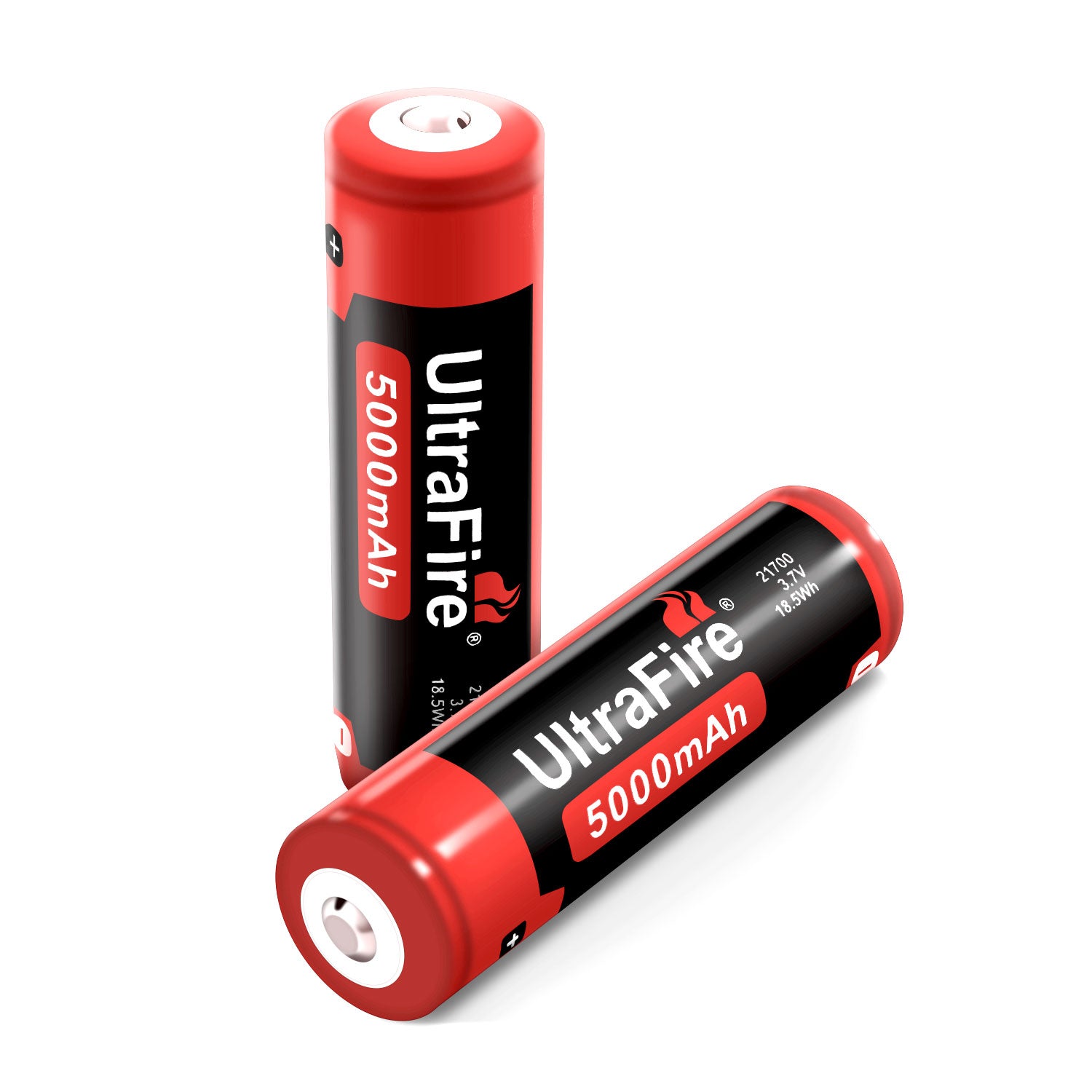 UltraFire 5000mAh 3.7V 21700 Rechargeable Lithium Battery With Protection Board (2PCS)
- UltraFire 5000mAh battery is a high capacity 21700 Li-ion rechargeable battery built for more power and longer runtimes
- -More than 500 charge cycles, a properly maintained battery is designed to retain up to 80% of its original capacity at 300 full charge and discharge cycles
- UltraFire rechargeable battery: Low discharge rate | No memory effect | High energy density & Pollution-free
- It features include a protection circuit in the anode to help prevent short circuits, over charge/discharge and over heating
✔ To protect the battery, we added a clear plastic protective film on the periphery of each battery. Please remove it before using the battery or charging, otherwise, the battery will not work.
✔  This battery is NOT 18650, AA or AAA battery, please make sure your device can use this battery before placing an order.
Why Choose UltraFire Batteries?
Batteries have no memory effect, up to 500 charge and discharge cycles. Low self-discharge makes itself still maintain 80% of capacity after half a year of non-use.
Positive PCB: You'll ever need batteries embedded with a Positive PCB(protected circuit board seting on positive, 2015 newest technology), Better preventing fire accident caused by Nickel belt's short circuit that connected between the positive and negtive electrode terminals.
Purpose-designed high-performance protected circuit: automatically protects against overcharge, over-discharge and short-circuiting.
External safety features: equipped at both ends with a nickel-plated S.S protector ensuring high impact resistance, good electrical conductivity, and oxidation resistance; tough plastic circuit board protector; coated with a durable metallic film to guard against abrasion.
Please charge fully before use, as we only charge the battery 15-20% for shipping safety purposes. The battery will reach top performance after a 3-5 time fully charge cycle.
Attention:
1) Do not reverse the battery when charging and putting it into devices.
2) Do not heat, disassemble or put the battery into fire.
3) Do not mix use old and new batteries or any different types of batteries.
4) Do not mix and use different capacities of batteries.
5) Please fully charged the battery if long time not used or used for a first time.
6) The batteries can only be charged by Li-ion 21700 rechargeable battery charger.
7) Our battery and charger have the "+" and "-" on the product surface.
8) Please pull out the plug after the battery is fully charged or no battery in the charger.
Type

21700 Rechargeable Battery
Capacity


5000mAh



Rated Voltage


3.7V



Charge Termination Voltage

4.2V
Discharge Termination Voltage

3V
Maximum Charge Current

5A
Maximum Discharge Current

7A
Material

Ternary Lithium Battery
Weight


g/ 1PCS



Dimensions


21.4x 21.4 x 5.6mm



Packing List

21700 5000mAh

Rechargeable Battery * 2



Certification


CE FCC MSDS UN38.8